So I see a Craigslist ad from a local guy who has a bunch of 3×5 rough-sawn white oak he's looking to get rid of. I get ahold of him and head over to take a look. It's been sitting in a barn on his grandfather's property for the last 15 years and was pretty-old at that time. He intended to use it to repair a bridge floor that leads onto the property but he's selling the place since his grandparents died and is leaving the bridge as-is. Various lengths from about 8-16 feet. Most of it is pretty rough with a lot of checking and nails. I found one decent looking 8 foot section and gave him $25 for it. It was actually 3×6 not 3×5.
The thing weighs a ton and I don't have a good way to work an 8 foot section so I went ahead and cut it in half after running the metal detector over it:
The exposed end was cracked a bit so I was concerned about how the wood looked inside: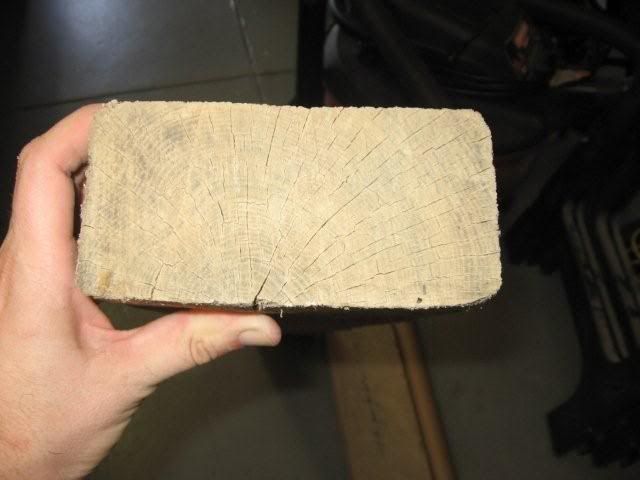 Fortunately, when I cut it in two the cut piece looked pretty-decent so I decided to go ahead and see what I could do with it:
The one half had a few nail holes and such in it so I thought I'd see if I could get some planks out of it and maybe some coffee table legs out of the other for a project I'm doing. Unfortunately, the bad half was pretty-bad as far as knots and holes so I had to slice it into 1×2 sections to get any decent pieces:
I used the planer and my table saw to resaw the boards. My bandsaw is in the basement and only has about a 3 1/2" capacity. I have a couple feet of decent wood on a couple pieces I might be able to use in the future: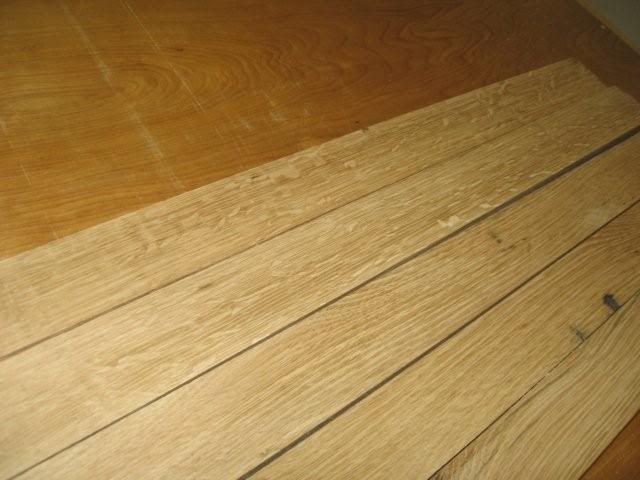 The better half worked-out slightly better. I was able to get 4 decent legs out of it to use on my coffee table. The pieces aren't perfect, but the exposed 2 sides of each leg should look pretty-good while the lesser sides are to the inside of the table:
This was my first experience using old wood, and while I wouldn't call it an unparalleled success I definitely consider it a valuable learning experience.
-- You're a unique and special person, just like everyone else.
---