Yeah, it seems obvious now. You probably shouldn't even make the cut on the table saw at-all; but even if you do stop the saw and then remove the piece. Carnage as follows: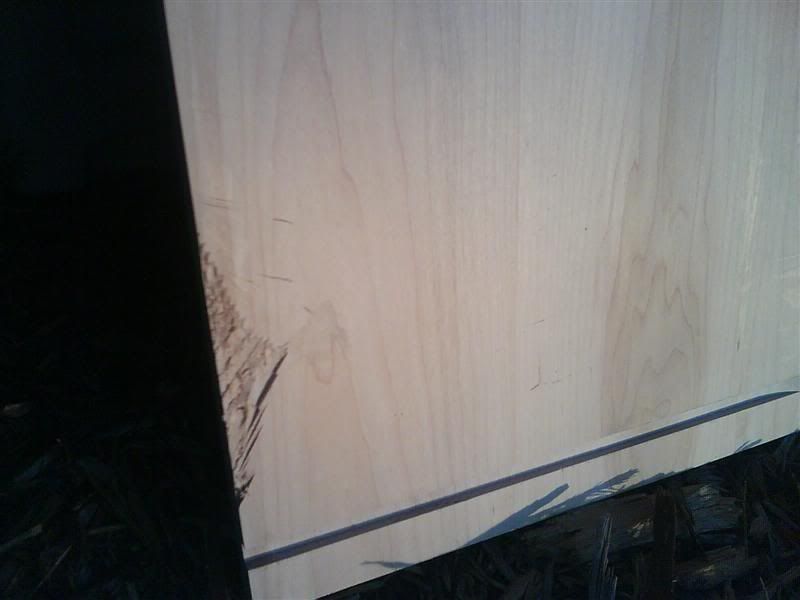 I also enjoyed a nice piece of 7/8" maple top slamming me below the belt. No broken skin, but it hurt like hell! A few inches lower and I'd be a eunuch now. I'm a little sore today but not bad. Other than a small cut on the back of my hand and the shot to the gut I escaped relatively unscathed.
The maple top is even salvageable. The rest of the piece I'm building is made of 1/2" maple and I had planned for the top to be as well but thought I'd see what a thicker top looked-like. I still have over 1/2" of good wood so I just need to plane or sand the top down and CAREFULLY cut the dadoes. I'm thinking router now for some reason. :)
-- You're a unique and special person, just like everyone else.
---