Experimentation: How to color wood using Decoart staining medium
So I am working on some intarsia Christmas ornaments that I will display at a Christmas show in December. I ran into the situation of having "odd" colored ornaments; I would stack cut some cardinals out of bloodwood and walnut and i'd end up with some great blood wood cardinals but then i'd have the opposite birds: walnut cardinals. Should i leave them the way i made them or should i try to make them prettyful? After seeing scrollergirl's candle coasters, i was inspired to experiment with decoart's staining antiquing medium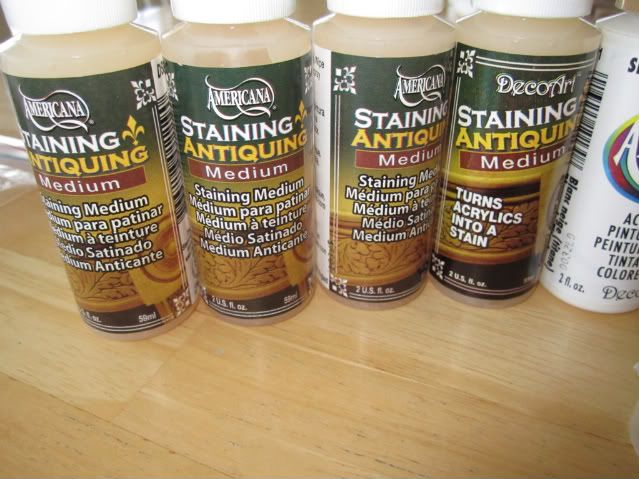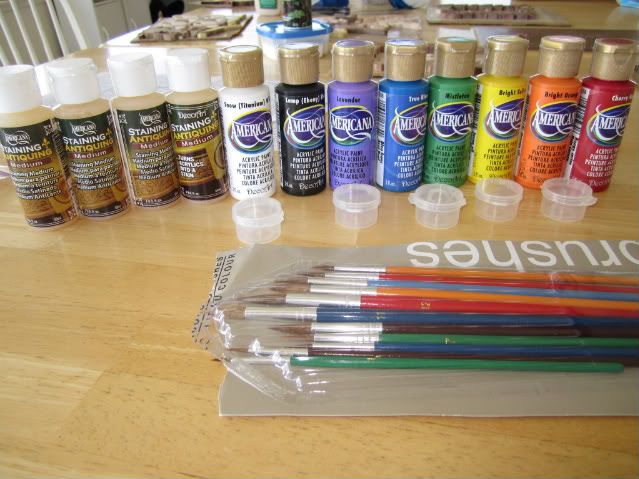 so we have some examples of Kathy Wise's Christmas ornament angels and some walnut cardinals that I will turn into female cardinals.
I initially tried using the 1:1 ratio the bottle suggested, but i found that with some colors there was too much staining medium and it worked better to have more acrylic paint than staining medium. It depended on the color; some were more pigmented and stronger than others.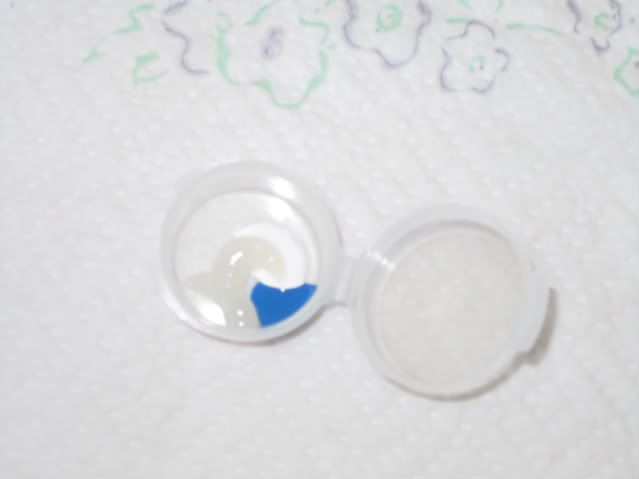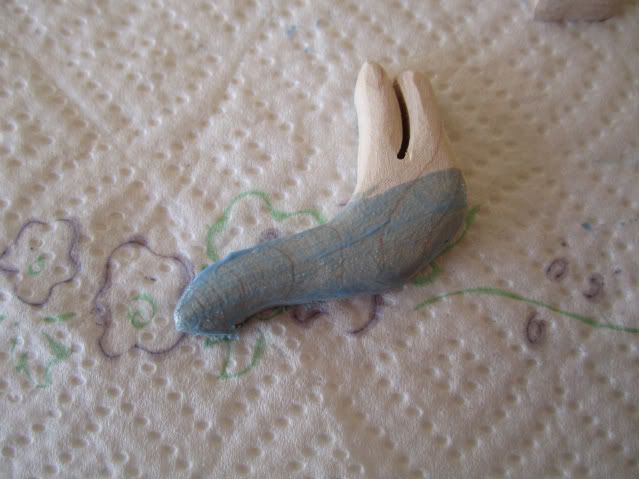 I would initially make the color i need using the acrylic paints and add a little less staining medium to acrylic. Once this was painted onto the wood, I would wipe it off with a paper towel. With some colors (like black onto blood wood) i'd leave the stain on the blood wood for 5 minutes and the effect wasn't strong (the bloodwood is too oily i am guessing). why try to darken bloodwood? Because the face of the cardinal is part black.
I thought walnut wings looks a little funny on the angels so I used the stain with some white paint and lightened the wing color. good results IMO.
Maple stained well. Usually the acrylic and staining medium mixture just painted on and then wiped off moments later worked just perfect with maple. Walnut really absorbed the red paint/stain well. The yellow stain makes the wood look like yellowheart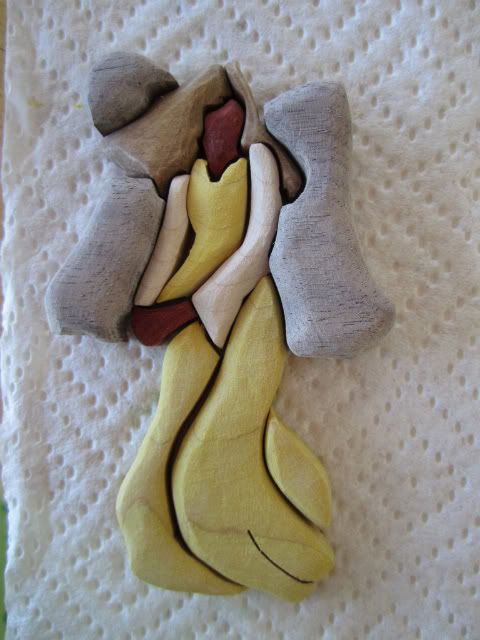 Some photos of the cardinals. I also stained the brown parts of the cardinals with a yellow-brown:
I tried dyeing this angel with a blue top. It didn't work well for some reason so i dyed it with some red. it came out with this neat psychedelic color. The skin was yellowheart:
The mixture seems to raise the grain just a little bit. I bought some sand paper and i will do some light sanding later.
I will also spray the pieces with a few coats of glossy polyurethane before gluing the parts together (the paint will reactivate if it gets wet so i am sure glue will make the colors spread).
Almost finished pieces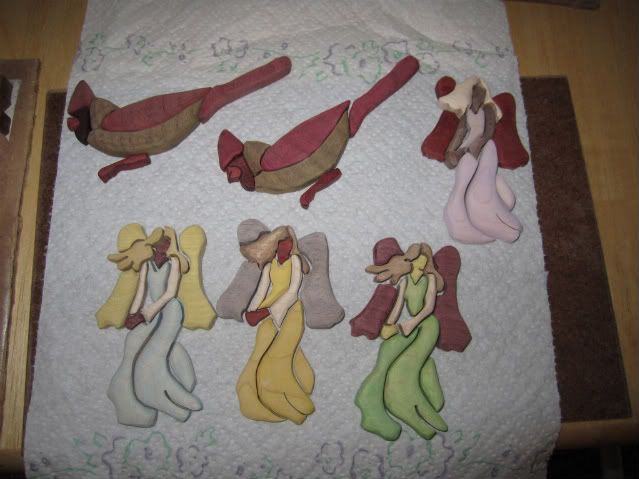 -- Please visit my Etsy site, http://www.etsy.com/shop/cgurnham or http://www.christinagurnham.com You can also follow me on my artfire blog: http://www.artfire.com/users/cgurnham/blog
---