Well, I came up with a solution for paring the star and here is how it came out:
.
first I cut out the pieces to their overall dimension and cut 45's on the intersecting ends,
.
.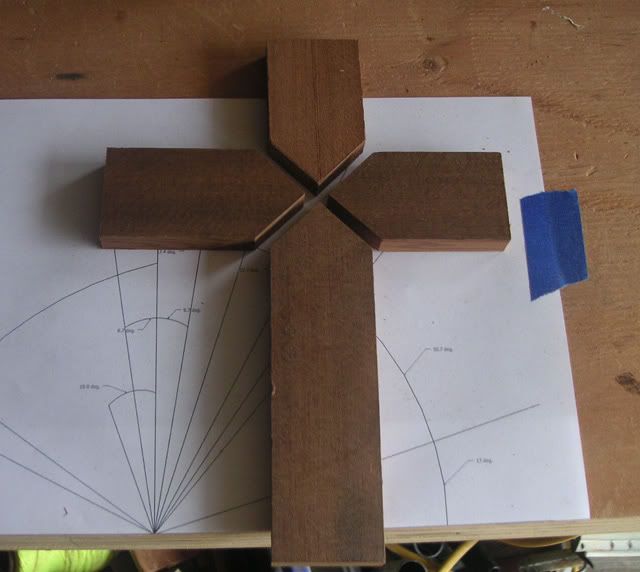 .
.
then I pin nailed some strips to aid in the glue-up,
.
.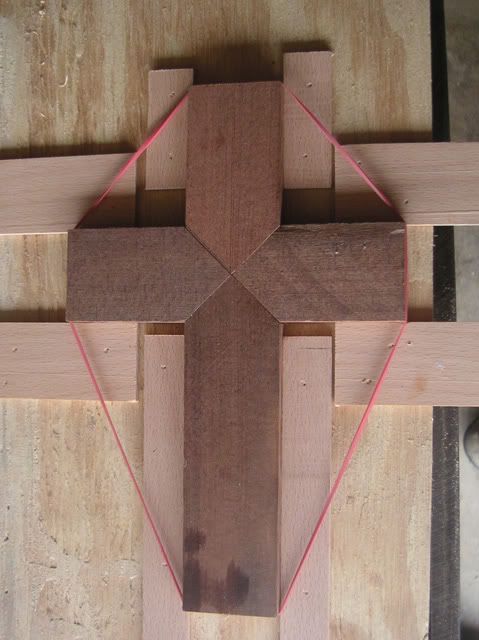 .
.
laid out the cut-out and facet lines, cutting the exterior on the b.s. and planing the edges to the mark out lines,
.
.


.
.
glued up the shaped pieces using some high tech clamps,
.
.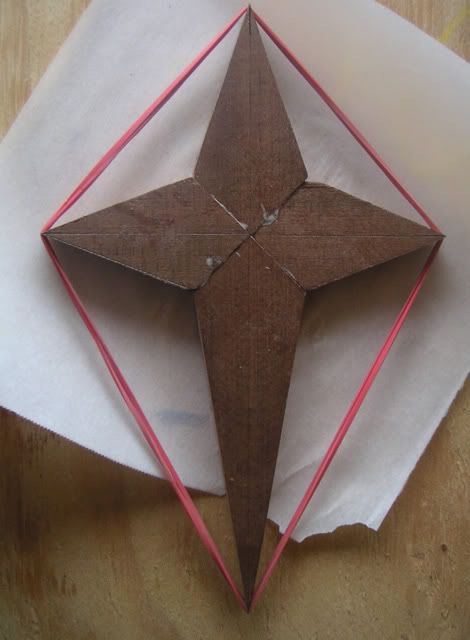 .
.
using the cut off pieces as wedges, I was able to secure the star while paring down the first face. After paring the first face, there was not enough edge to wedge against so I went free handing (I got to get me some of those kevlar gloves).
.
.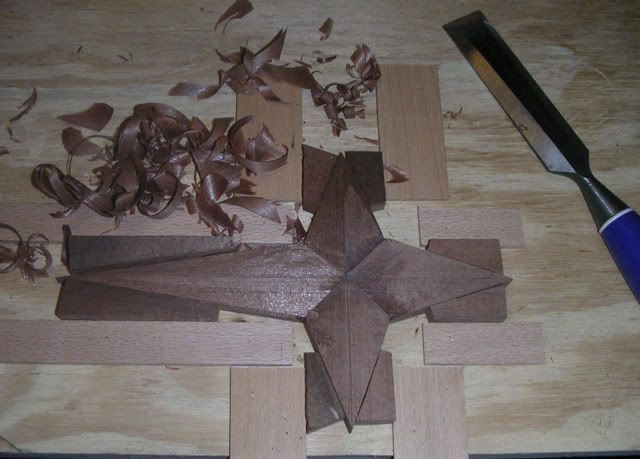 .
.
Well, this is how it turned out. I had hoped for crisper edges, but it is going to be hidden by white paint and some glass glitter from the wife's scrapbook cache. The star will be affixed to the roof of the creche with a 3/32" brass rod angled into the back of the star and the roof peak.
.
.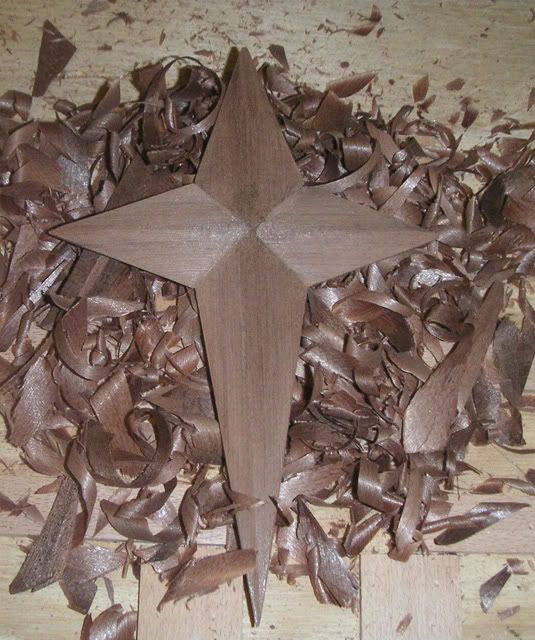 .
.
That's it, I'm done. This project has taken up to much time and shop space. I need to move it out and start something new like watching the Stanley Cup Playoffs—- Go Sharks!!
Thanks for looking on and have a good Easter
-- Greg, No. Cal. - "Gaudete in Domino Semper"
---