Moving right along. I have milled all the pieces and have run up a few dry fits to get my construction sequence ironed out. Thanks to the sketch up model, the pieces turned out well measured and cut with one exception that repeated four times. If you look hard, you will see them, but it only identifies the project as mine (I always have at least one mistake).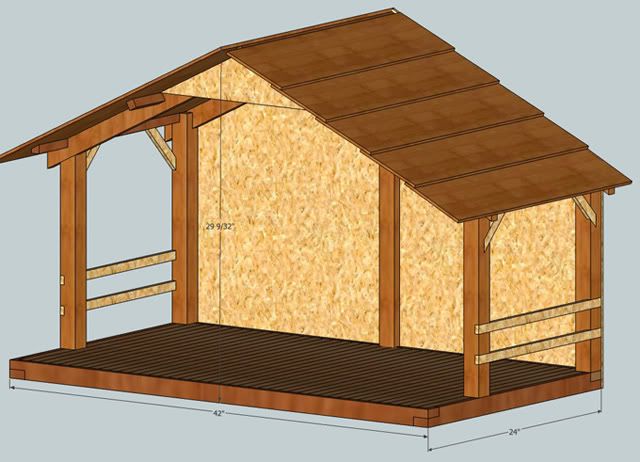 .
.
For ease of milling, I decided to extend the corner braces through the post instead of stopping them half way through.
.
.


.
.
The glue up went well, though I never seem to have enough clamps.
.
.


.
.
The angle braces were trimmed off and planed down to the mating piece. Now you can see the screw up, but they were back filled and planed smooth. The roof covering should hide the glitch to all but the more discerning eyes. I thought of remanufacturing the rafters, but couldn't bring myself to cut up another rough 3"x6"x8' tank stave.
.
.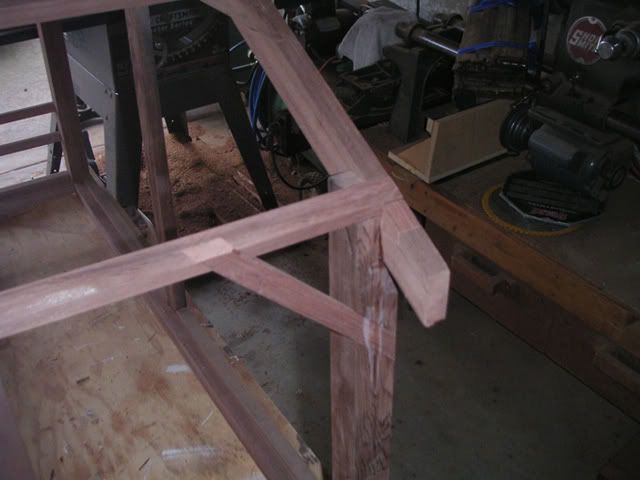 .
.
Well, here is the completed frame. It is very light and sturdy. It should last another 25+ years.
.
.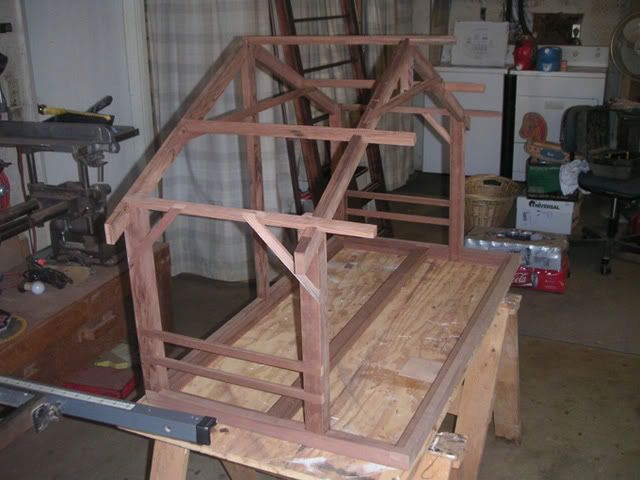 .
.


.
.
Next step is to come up with some flooring planks, and the wall/roof from the salvaged cedar shakes I would like to replace the old 60w bulb with a battery operated LED string tucked behind the front rafters with the battery box mounted behind the rear wall. I probably do not have to replicate the wattage output, but they should be bright enough to light up the figures placed in the crèche within a lighted interior environment (church). Do any of you LJ'ers out there have an idea of how many LED's would be required and perhaps an on-line supplier???
My next post will likely be a completed project. Thanks for looking on, it's been fun (for me at least).
Greg
-- Greg, No. Cal. - "Gaudete in Domino Semper"
---