It's been a while, but I'm back again (I╒ll be glad when I reach retirement in about 20 months, but whose counting?). I was asked by the Alter Society ladies if I could repair the old Creche (that's a fancy term for a Christmas manger scene). After doing a close inspection, I told them that I could not repair it but given time, I could rebuild it…......... I've got till next December. When facetiously inquiring what the job pays, I was assured that I would receive my reward in heaven. I've included pics here showing some of the construction detail of the old creche. I brought it home to copy some overall dimensions and salvage the old sawn cedar shingles used for the roof, walls, and floor. Dismantling the shingles took several hours of lightly prying out about 1/2 pound of small nails and trying to minimize the shingle splits (I believe they have meds for that). . .
Here it is in all of its glory.
.
.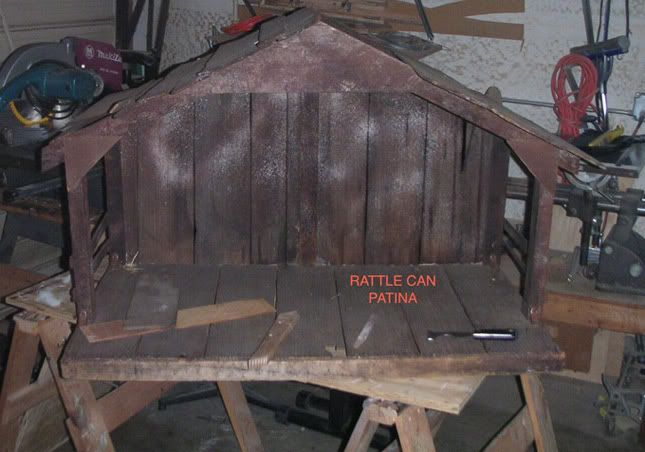 .
.
For at least 25 years, the roof panels had sustained significant damage.
.
.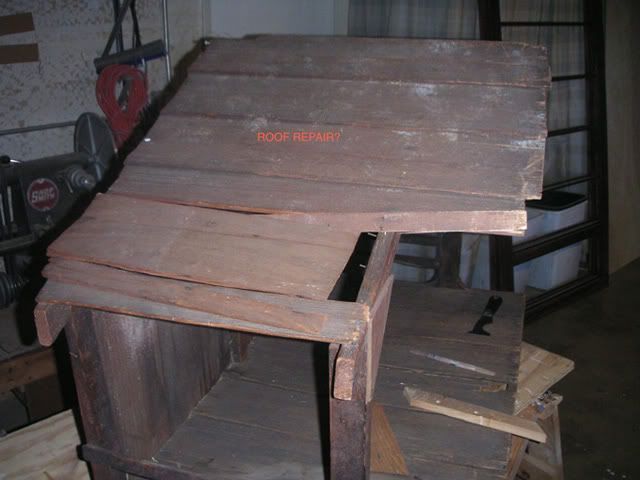 .
.
It looks as if someone tried to strengthen the joints with plywood gussets.
.
.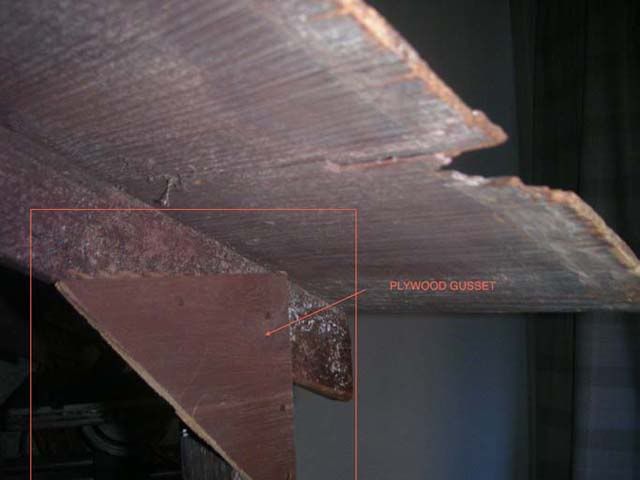 .
.
This is the lighting system. I╒m glad that no one left the light on overnight, that 60 watt bulb could have ignited the bone dry cedar shingles.
.
.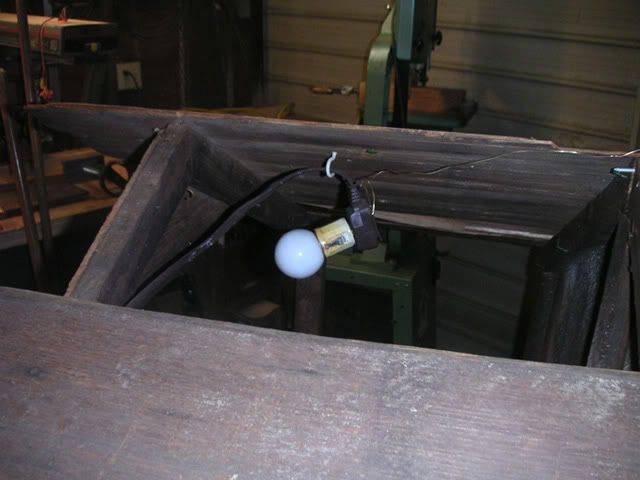 .
.
The original joinery wasn't too complicated. A few screws, some nails, perhaps a bit of gum 'neath ...
.
.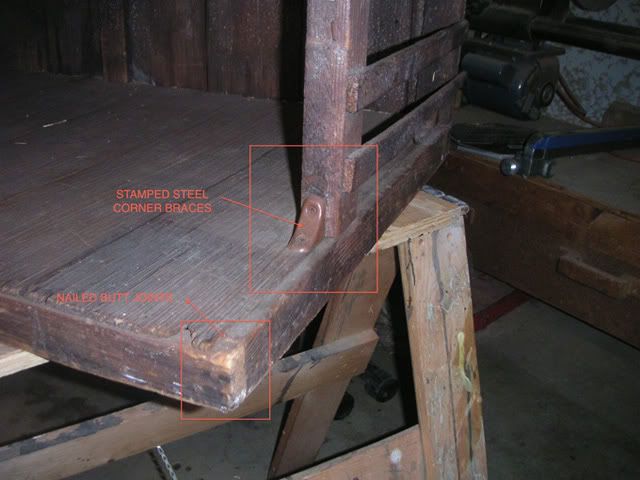 .
.
That's all for now. Next step is to design the new structure with sketch-up and start cutting up some material. I believe that I'll use some leftover Redwood.
-- Greg, No. Cal. - "Gaudete in Domino Semper"
---