I went out earlier this week with my wife, without our satnav, to visit a lovely garden we had visited about 2 years ago. We knew it was in the New Forest but I had forgotten the route we had taken before. Any way we set off & found a garden really easily but as we entered realised it was the wrong one !!
Never mind It was a treasure with Azaleas & Rhododendrons in wonderful bloom, my wife was in her element & then I spotted something under a thatched roof.
Anyway I've rambled to much..again…I hope you enjoy the work of the woodsman who made this in the late 1970's. It was a solid log of elm carved out to form legs, supports, rails & a magnificent top. The top was about 6" thick & over 20' long & about 4' wide. Generations of hands had given a lovely polish to the top. I don't think any one will try to walk off with this thank goodness. It must weigh tons!!
I should add that we had a massive attack of Dutch Elm disease back in the late 70's early 80's which took just about every elm tree. Such a shame as it's beautiful wood & the standing tree is one of the most handsome sites I can remember as a child.
I hope you enjoy the photo's & craftsmanship.
Cheers
Gervase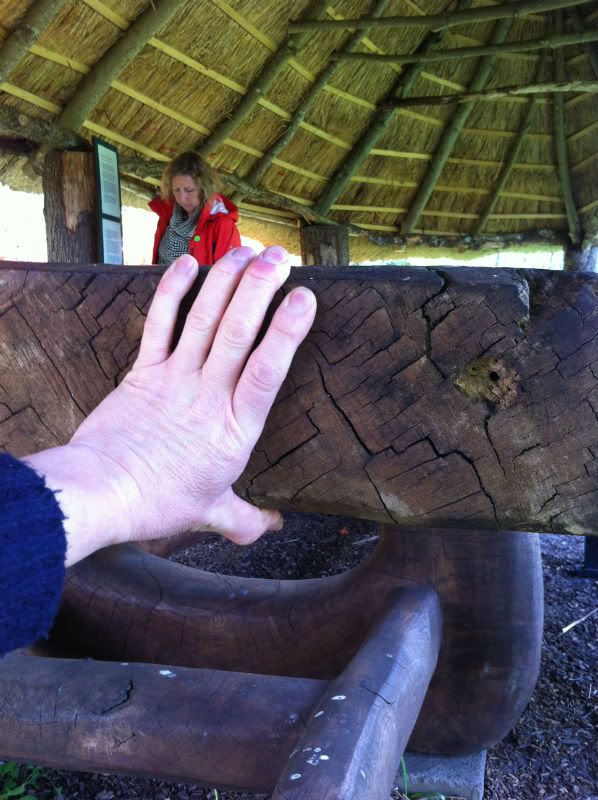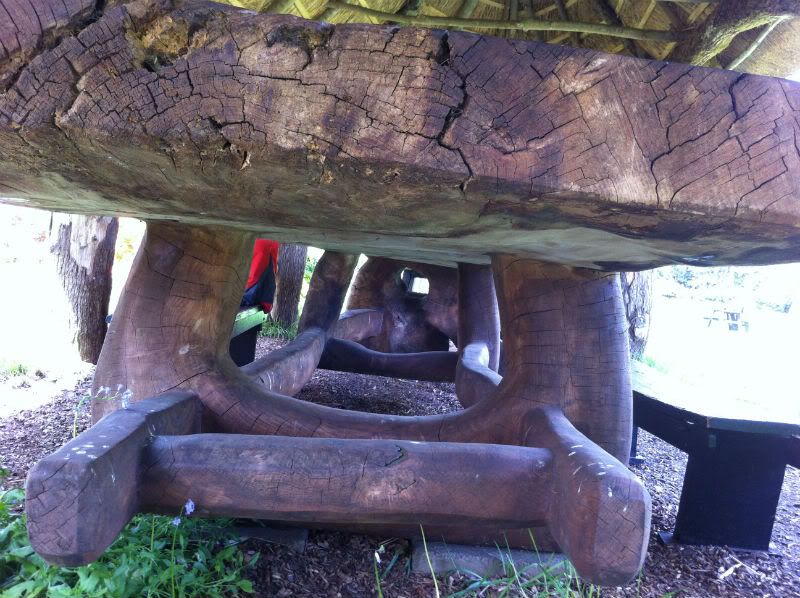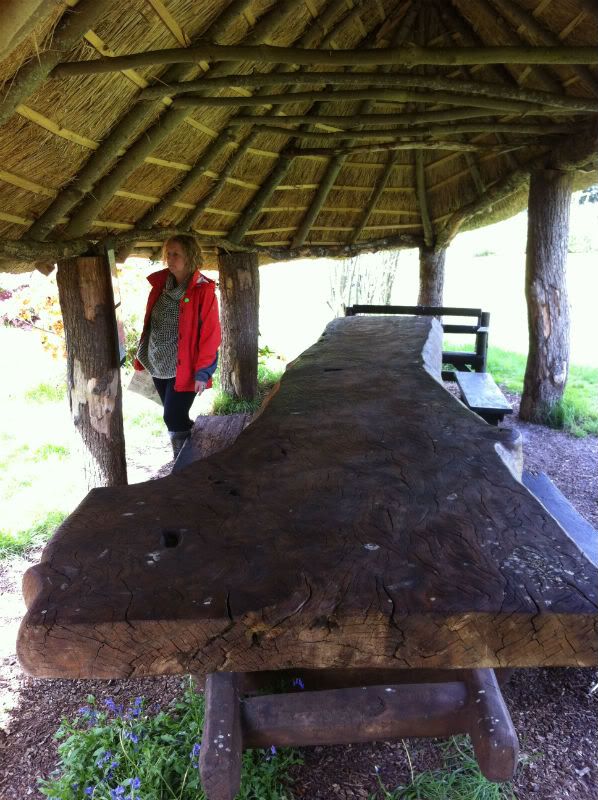 This one was a bit of fun the gardeners had. They would put small doors in the base of trees.
-- Gervase..... keep your wood as long as you can as long as you can
---