This is the first project I have ever posted on any forum for any experts out there to comment on. So with a little trepidation I submit this to you all to comment on.
I'm restoring an old gate leg table I made in 1980 from oak timbers salvaged from a local church tower which was built in 1492.
http://j.mp/KU6Cs8. This is a link to the history of the church for any one who is interested.
The timbers had to be replaced back in about 1980 due to insect infestation. I'll write later about the table project as I get further into it but I wanted to show how I repaired a small piece that had split off that was to awkward to clamp with traditional tools. Also the last picture shows an awkward split in the leg due to the fact it had been sitting in my workshop for well over 20 yrs & dried.
I used car inner tube which was free from a local tyre repair centre. I cut it into strips about 3/4" wide. The beauty of using this is that it will follow the shape you are working on & you can pull it together so very tight, that the repair pulls easily together. If needed you can put slightly more pressure on one side. The rubber doesn't slip & grips virtually where you place it. The only disadvantage is that any glue that spills out under the rubber could stain unsealed wood but as this leg already had a finished surface, the small amount of glue was easy to remove.
The pressure you can achieve with the inner tube is quite incredible & if you can, I would urge you to try it. The other thing is you wont mark your work, it's simple to use & I think very effective.
Any way let me know what you think if you want to & thank you for reading.
Til I get the courage to write again
Kind regards
Gervase
ps
I've just noticed the messy workshop & bench one of my pictures, apologies. I have seen such fantastic workshops & benches in various blogs that I am on a mission to build one very soon now. So maybe I'll blog my experiences on that!!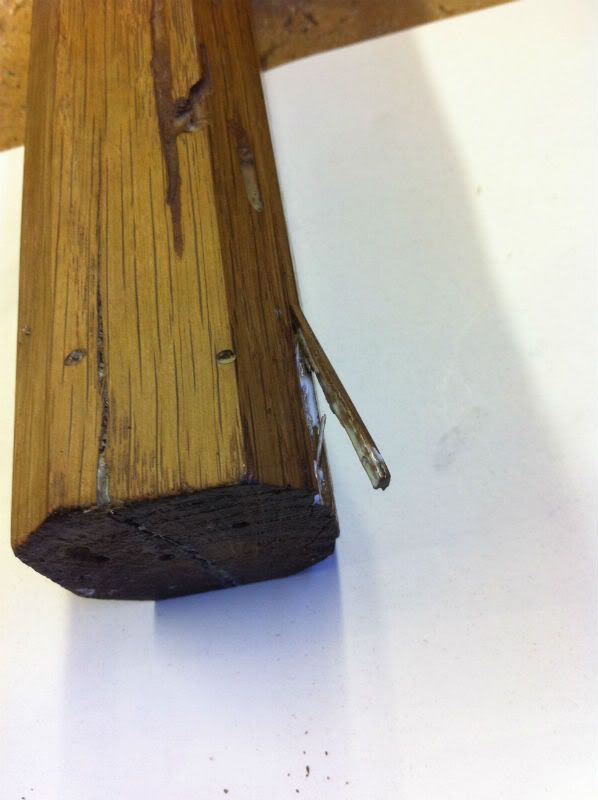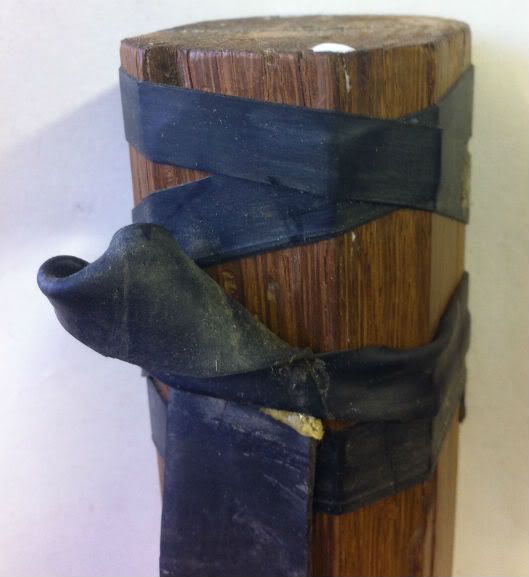 -- Gervase..... keep your wood as long as you can as long as you can
---