While all of the subassemblies of the second bed are the same as the first, I needed to build the desk unit and dresser units as "mirror images" of how they were built on the first bed, due to how the bed would be situated in the bedroom.
Since the dresser unit is at the "head" end of the bed, and the desk must be oriented so that the chair goes on the same side of the desktop as the dresser (a change from the first bed design… see entry #2 in this series), the actual build of the second bed's desk unit iactually works out to be the same as on the first bed, because the "opposite-handed" orientation of the bed and the changed orientation of where the chair goes cancel each other out, as it were. (The skektchup model in entry #2 of this series is designed for the location of the first bed, not the second.)
Since this project is being stained rather than painted, I wanted to do construct the desktop with oak ply with a solid oak edge band (1 inch wide) around the perimeter of the desktop. The edge band is mitered at the corners (I didn't take any pictures of that process… apologies. The pieces of the underdesk are also oak ply with solid oak edge band on the "front edge". All of the edge banding was biscuit-joined to the ply.
Dividing members were mated to the sides of the underdesk with a dado.
Here are all of the pieces cut and ready for assembly:
And here is a view of the underdesk assembled, but not mated to the desktop: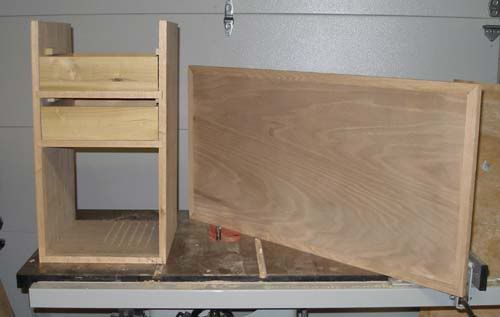 One feature that I included on this desk unit that is new is that the lowermost opening in the underdesk is fitted with dividers that can be used for sorting school papers, etc. Setting my dado to 1/4", cuts were made in the bottom piece of ply, and the one above it: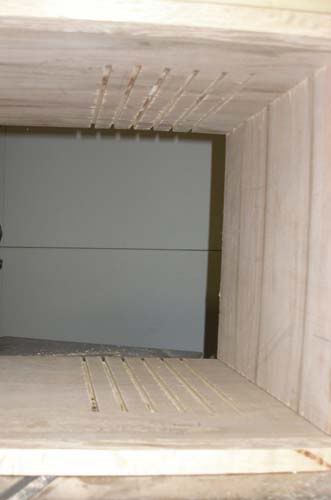 For the dividers themselves, I used a sander to round the leading corners to (about) the same profile at the and of the kerf cut.
The underdesk is fastened to the desktop with table fasteners: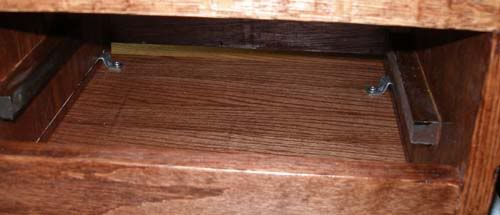 After staining (minwax oil stain—red mahogany) and a coat or two of satin poly, there is the finished assembly: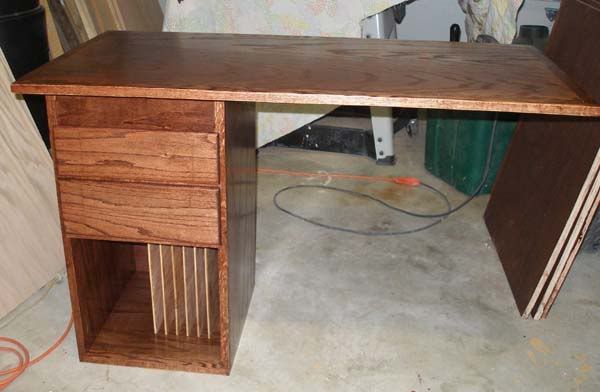 The casters and drawer hardware will be attached to the underdesk later.
Tune in for the next installment: The Dresser Unit
-- "A day without sunshine is like...night."
---