One thing I like the idea of is using reclaimed wood, if possible. I like the idea of reycling in almost any context, and to some small extent in can help reduce the amount of trees that have to be harvested for lumber.
I have a friend that I met via the Band Booster group at my son's high school. He is one of the nicest, most generous people I have known. I happens that over time Don was able to salvage various amounts of lumber from his workplace. It seems that the company every now and then builds temporary structures and when the structures are no longer needed, these structures are taken down. In the meantime, the boards used, usually 8/4 X 6 X (various lengths) get pretty weathered, so the company would normally discard them. At one point my friend had a sizeable woodpile on his property.
One day, a wind storm had snapped a rather large Bradford Pear tree on his property, and he had called me to see if I could help with the removal of the tree. So I went over to help out. In the process he allowed me to keep several sections of trunk, branches, and the like, with the idea that at some point I would put them on my lathe and make something out of them. I haven't gotten around to doing t hat yet—too many other irons on the fire.
After we were done, my friend tells me that he wanted to rid himself of much of the boards that he had salvaged and asked if I wanted any of them. He came to the realization that he was not going to be able to put them to use himself like he wanted to. There were Oak and Poplar boards—mostly Poplar—and I thought that they would make fine wood for the drawer boxes on my captain's bed project. I wiped the drool from my mouth and said "sure thing". I got several of the poplar boards and a few oak boards as well. As you can see below, everything was pretty weathered when I got it.
However, after running it through the jointer, I could see that it would suit my purposes well. I was also able to build some drawer fronts using the oak boards (This second captains bed is made from oak plywood and oak boards.)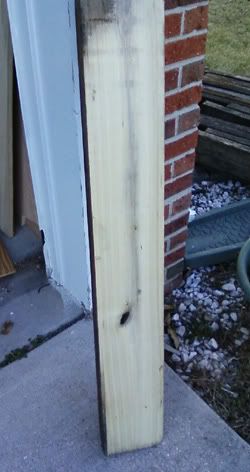 After resawing the boards and edge joining, I was able to make the sides for the drawer boxes—7 inches deep for the dresser draws and 3 1/2 inches deep for the desk drawers. Oak drawer fronts are 30×8 5/8 for the dresser drawer fronts. For the top desk drawer the drawer front is 12×4 1/2, and the bottom drawer front is 12×5 1/2.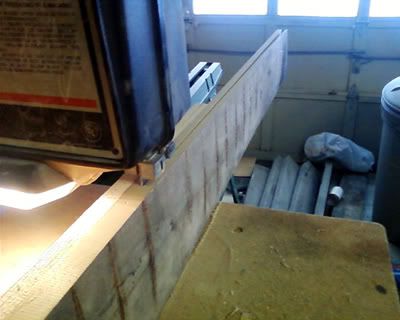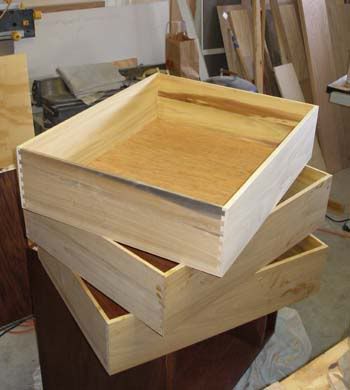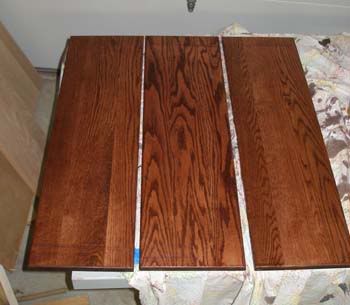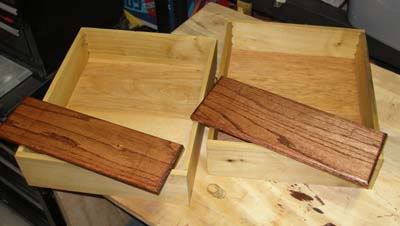 -- "A day without sunshine is like...night."
---