My husband, Eric, is not the father of my children but is a great step-dad to them. On Father's Day I like to give him a little something to show my appreciation for doing so well at what is a difficult role.
Eric has played golf his whole life and has had the same putter for many, many years. He won a new one at a contest last year so he's using the new one now and has "retired" the old one.
I decided to make a display case for the old club.
I used pine from pallets for the sides and hardboard for the bottom

there are grooves in all four sides (made with one pass of the table saw blade) for the bottom to fit into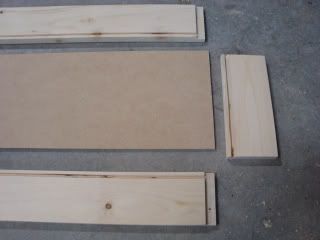 The ends of each long edge are rabetted so that the end fits into it and the bottom grooves are thus hidden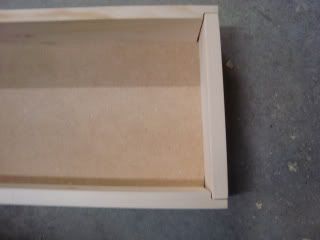 I painted the insides white before glueing it together

The outside was painted red to match some trim in his garage, I added a hand-painted inscription, and then drilled holes for some picture wire to hold the putter in place
I used two wires and put a very small block of wood under the head of the putter with some double-sided sticky tape to keep the head where I wanted it.
This is the longest box I've ever made, a fun project that turned out well and was appreciated by the recipient.
-- ~Julie~ followyourheartwoodworking.blogspot.ca
---