It's time to add the doors to my router table.
They are made with pine, with 1/4" thick plywood panels, the same as the sides. I run a groove down the middle of the stiles and rails for the panels to fit into, which also allow the tenons of the rails to fit into the stiles: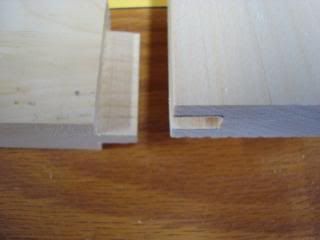 The door in front of the router will have a plexiglass panel, so the groove needs to be thinner for the plexi than for the tenons. So, I put a narrower groove using the table saw, to hold the plexi and then put wider grooves at the ends of the stiles using a router.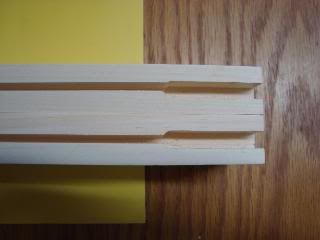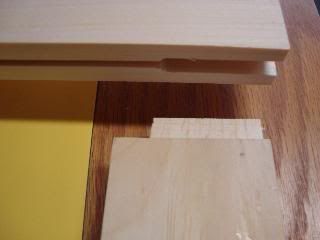 The drawers are fronted with pine, here's the basic layout: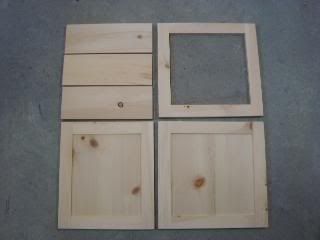 Every part was given about 5 coats of wipe-on polyurethane. I attached the three doors with piano hinges and put on the casters. The top, which still needs to be framed, is screwed on from underneath with L brackets:
Now… a few questions for you all (I might repeat these in the forums):
How do you store your router bits? I'm not sure if I want to keep them in a drawer in their respective little clear holders that most of them came in, or if I want them inserted into a board with holes drilled into it. If I take them out of their holders then I don't have their sizes or names on them, plus they aren't protected from knocks. If I put them into a board with holes they are easier to grab, plus I can hold more that way. Any thoughts?
Do I need air flow in the router compartment? I will be connecting dust collection, so will I need to drill holes for air?
What type of ON/OFF switch do you recommend? (I want one for easy on/off near the router)
...to be continued…
-- ~Julie~ followyourheartwoodworking.blogspot.ca
---