Why do things always take longer to do than we think they will?
The siding is on the workshop, so the outside is mostly complete. I just need to make a small front deck that will sit on the ground in front of my door.
The sides were done (see previous blog post) but we had to do the back of the shop, which is a huge wall, 40' long. The good thing is there are no windows there, so the bottom part went on quickly.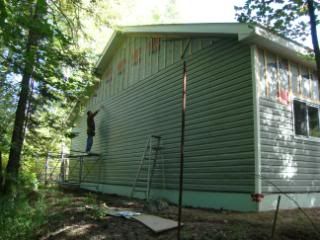 We rented scaffolding from the Home Depot in order to be able to get the higher pieces put up. My husband did all the high work, I cut angled pieces and handed them up to him.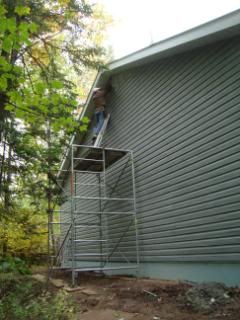 When the back was done we switched to the front.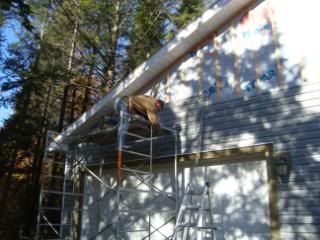 We had to work around the porch roof angles on the top and underneath.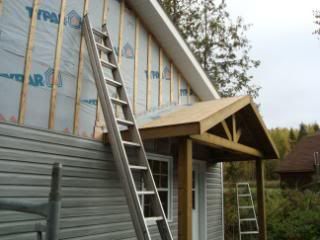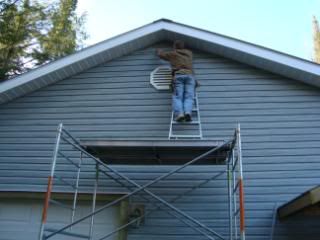 We put matching green steel roofing on the small roof the same as there is on the workshop.
It's nice to be finished, especially since it's getting colder and snow is most likely on the way soon.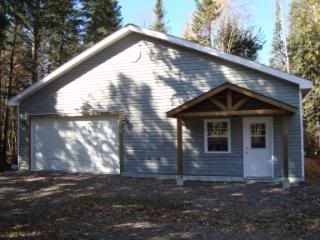 ...to be continued…
-- ~Julie~ followyourheartwoodworking.blogspot.ca
---