Finally the siding is going to be put on the workshop. We decided on vinyl so that there wouldn't be a need for continuous upkeep such as painting or staining. The colour is called Weathered Wood and looked greyish with some green in it, in the store sample, but appears more grey/blue in reality.
The first step is to put the corner pieces on (ours are white), and J trim around the doors: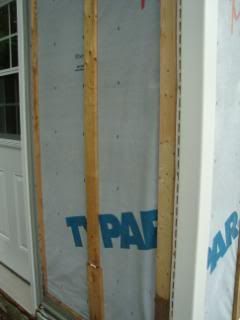 Then the bottom strips go on: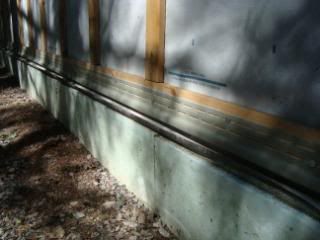 The siding hooks to the bottom strips and fits between the corner piece and the J trim: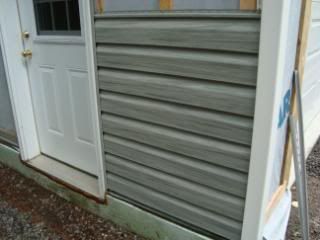 Our windows have a J trim built in to them, but we needed to shim out along the bottom of the window so the siding didn't just flop in there. It goes up quite quickly, really: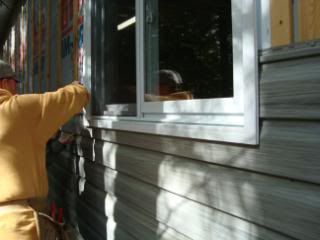 Still more to do, but it's a good start!


...to be continued…
-- ~Julie~ followyourheartwoodworking.blogspot.ca
---