Time to finish off this cupboard blog.
Here is the cupboard with a few coats of wipe-on poly on it: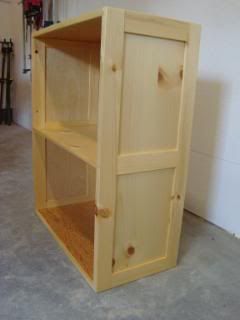 Here is the top joint, a dado-rabbet. It's kind of rough looking, but will be covered with the piano hinge so I wasn't as fussy as I normally would be.
This shows the back rabbet that will hold the piece of 1/4" plywood. I put the poly on the piece before I put the back on. That way I could poly the big flat piece of plywood without shelf interference, as well as do the inside of the cupboard and get in the corners easier.
I attached a cleat to the back that was screwed into the top plywood edge and the side edge of the stiles. Before I put the doors on, I just had to try and hang it on the cleats (you all know how that is):
The doors were attached with piano hinges: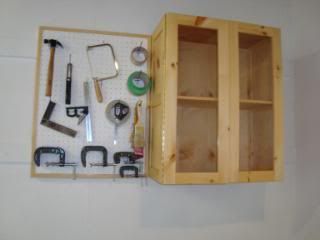 I added a piece of plywood on the inside at the top, that I screwed into the cleat and when the cupboard was hung, I screwed right through the plywood inner piece into the wall cleat. Hopefully that holds the weight of this heavy cupboard when it is loaded with books.
This is before I attached the inner piece: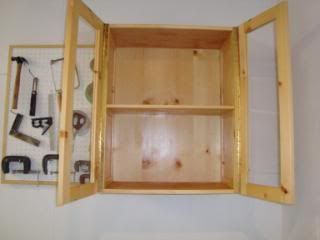 This is with the inner piece added and screwed into the wall cleat: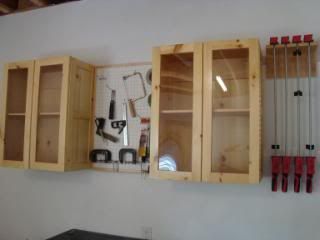 Ta da!!
-- ~Julie~ followyourheartwoodworking.blogspot.ca
---