This spring I was finally getting the workshop painted and ready to use!
My shop is divided into a front room that will be used for assembly and finishing and the larger workshop part at the back. Here's a rough sketch of the layout:
The OSB walls have all been painted with 2 coats of Kilz original primer, here's the east side wall of the shop part before the paint:
and with the Kilz primer: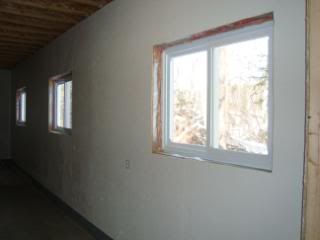 The front room with insulation only:

with the OSB: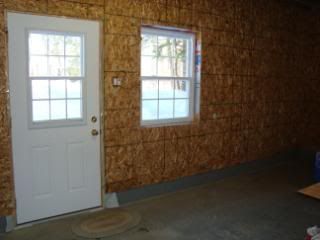 and with one coat of primer:
I put a second coat of primer and then painted with white paint because I could still slightly see lines from the OSB through the primer: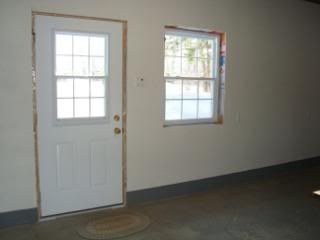 The front window and door badly needed some casing: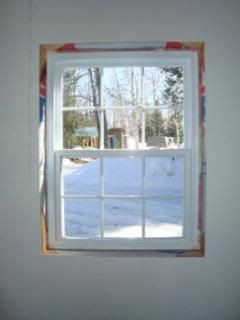 First I made the window jambs, the bottom extends out and makes a sill:
(these aren't curved, it's just poor photography on my part)

The casing is pine, covered with many coats of polyurethane:

The door has a matching casing style: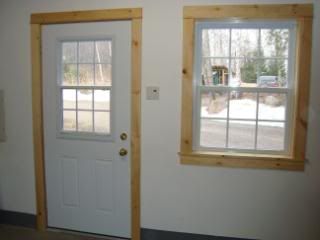 It looks so much nicer this way. The side windows will have a matching casing style, but I can't finish them yet because they are not in their final position. The shop doesn't have siding on it and the side windows need to be moved out with strapping. We hope to get to that this summer.
...to be continued…
-- ~Julie~ followyourheartwoodworking.blogspot.ca
---