In order to be able to have a 40' building without interior walls other than one right down the middle, we needed to have joists that would carry across the width of the building and give us room above for storage. Regular trusses don't allow for much empty space for storage, so we had joists designed with our particular needs taken into account.
The joists are I beam style, 40' long and sixteen inches deep. They needed to be placed 16" OC, so that meant an order of 30 plus rim board, a 1" thick 16" deep board that runs around the outside of the joists.
We rented a backhoe and used the front bucket to first move the joists as close as possible to the front of the garage and then to raise each joist up to balance on the framing.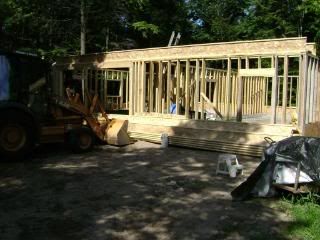 Rim board was attached around the whole perimeter of the building, starting at the front.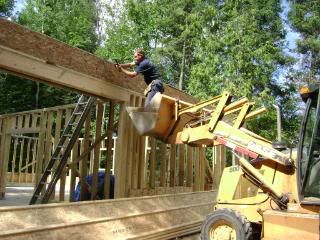 Each one then had to be placed in position, first at the front so that we could start the plywood upper floor and give my husband a place to stand on to get the rest of the joists into position.
First four front joists: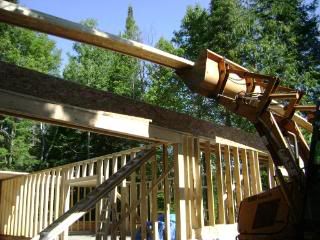 The joists which were initially laid down flat, were pushed to the back to keep them out of the way of the other joists that were stood up and attached one at a time, working from the front to the back.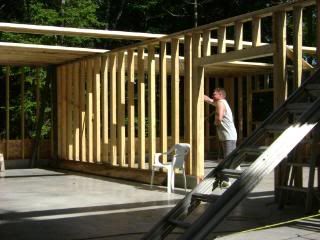 Plywood on first joists to make a platform: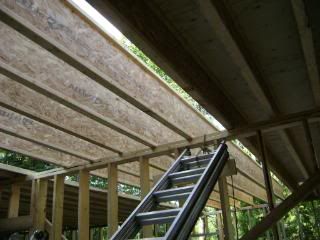 Fun, eh?
...to be continued…
-- ~Julie~ followyourheartwoodworking.blogspot.ca
---