It was July 2008 and since our foundation was all in, we were on to the blocks and then the framing. Our plans called for one row of blocks sitting on the foundation.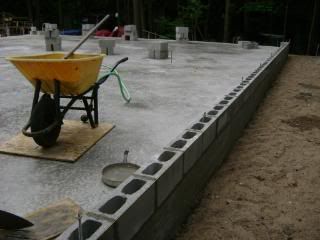 Blocks were not put at the doorways at the front and side of the building and also where the large garage door would be.
This shows the front workshop door area:

2" thick styrofoam had to be placed vertically around the whole perimeter of the building. We have cold winters and this is to hopefully keep the heat in from the in-floor heating system. There is a middle dividing wall with an inner door between the garage (his) and workshop (mine) which will allow wood, tools and finished furniture to be transported through the large garage door and into the workshop.
Here you can see the side of the garage with the styrofoam in place and the opening for the side door: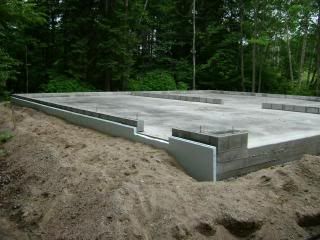 This is a view of the opening for the front 16' wide garage door as well as the middle dividing wall:
Styrofoam also had to be added horizontally around the place where the deck posts would sit.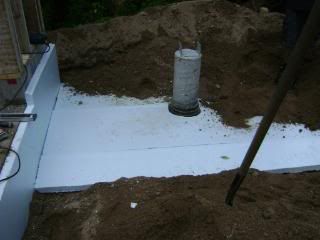 ...to be continued…
-- ~Julie~ followyourheartwoodworking.blogspot.ca
---