In May 2008, after a long winter and very wet early spring which delayed construction, we dug the trenches for the forms and the footings:

Forms being built, leveled and straightened: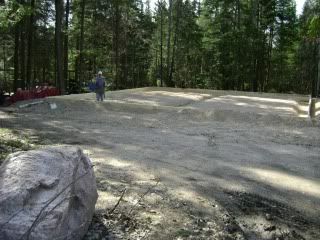 Styrospan had to be laid under the cement foundation: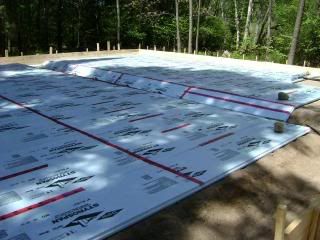 We decided to heat the whole garage and shop floor with in floor heating which would be heated with the use of an outdoor wood stove. Since our home was already using hot water heating, the house was piped and ready to be switched over from the oil fed system to the new wood stove.
Rebar was needed around the perimeter and up the middle trench. Wire mesh was put over the whole area to enable us to use it to attach the piping that would heat the floor.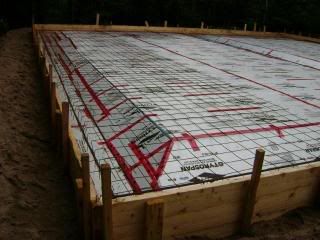 View of whole site: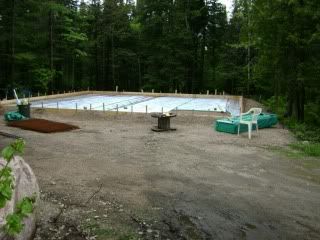 ... to be continued…
-- ~Julie~ followyourheartwoodworking.blogspot.ca
---