This is a blog about the building of my workshop which has been ongoing now for almost 3 years. My husband wanted a garage for car storage and working on cars and I wanted a workshop for woodworking. We decided on a 40' x 40' building with one half for him and one half for me. It was my job to sketch up a rough version of what the building would look like. The plans were drawn by both of us and an architect was needed, according to the by-laws in our township, to design the floor system only. All the building was done by us except the laying of the cement floor.
We live on 8 acres of land and chose a spot we could clear of trees and debris that was conveniently close enough to the house and the driveway. In September of 2007 my husband rented a backhoe and began clearing the spot. It was full of trees he had to remove, as well as huge boulders and a lot of tree roots and branches. Here it is cleared: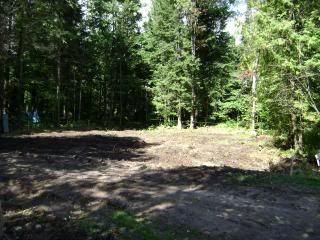 Weeping tiles were laid in the spot under where the garage would sit.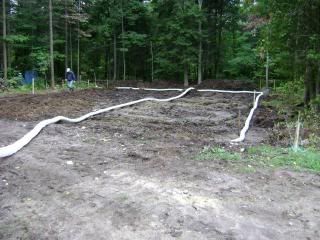 It took 20 loads of gravel to fill in the spot enough to bring it up to level.
The last photo was from Sept. 16, 2007. We waited over the winter for the snow to come and go so that it would settle enough for us to begin building in the spring of 2008.
Feb. 2008 we had a big open flat area waiting for us, but no sign of spring: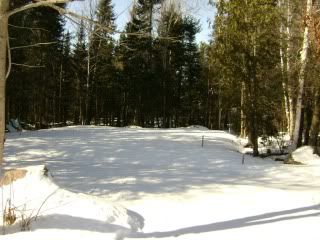 I hope to update this soon!
-- ~Julie~ followyourheartwoodworking.blogspot.ca
---