18 days, and more research Ive finally arrived at the time when its time to put blade to wood. In part 1 I uploaded my sketch up version I fashioned, only to change. Im sure this will change some more. Never followed instructions in school, so why should I follow my own here?
Included in this marathon of woodworking, will be a saw bench. I downloaded some plans for one from Christopher Swartz blog, Lost Art Press.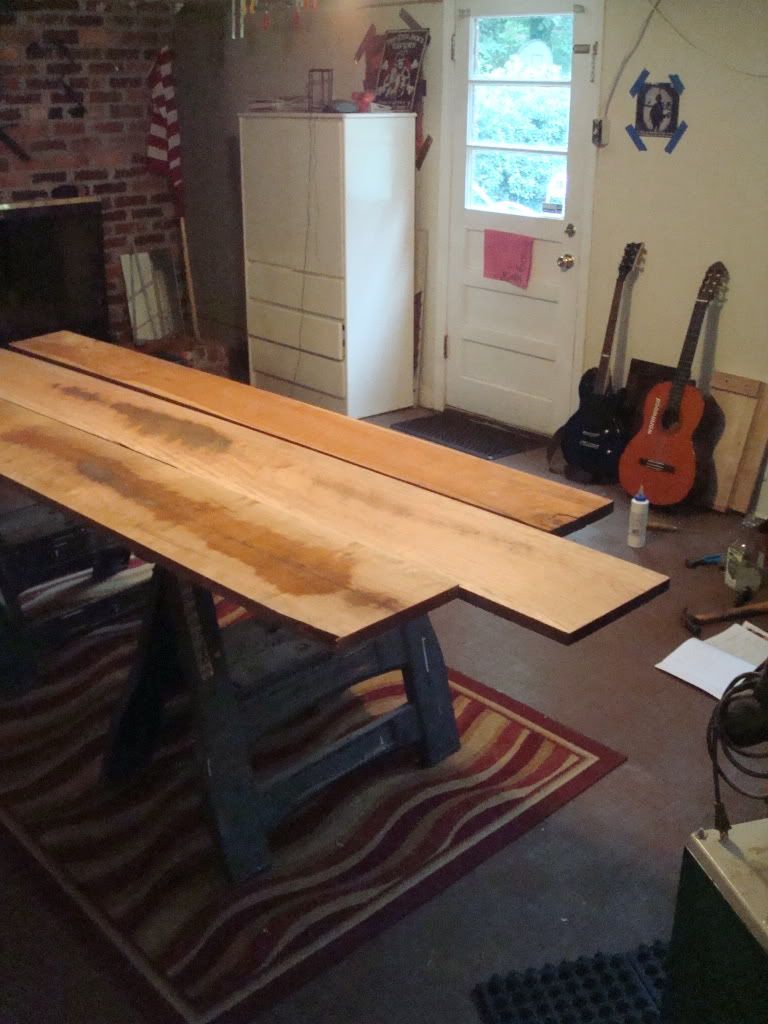 I've selected a bunch of Cherry that was given to me, yes sometimes even I live right and get a blessing. Anyway Ive got a ton of it, and its very blond, not something you would really want in a piece of furniture anyway, but great for my purposes and its FREE. Heres the selected planks that will be ripped (bandsaw) then dressed for glue up.

This is my layout for the ripping notch to be cut into one end of my saw bench.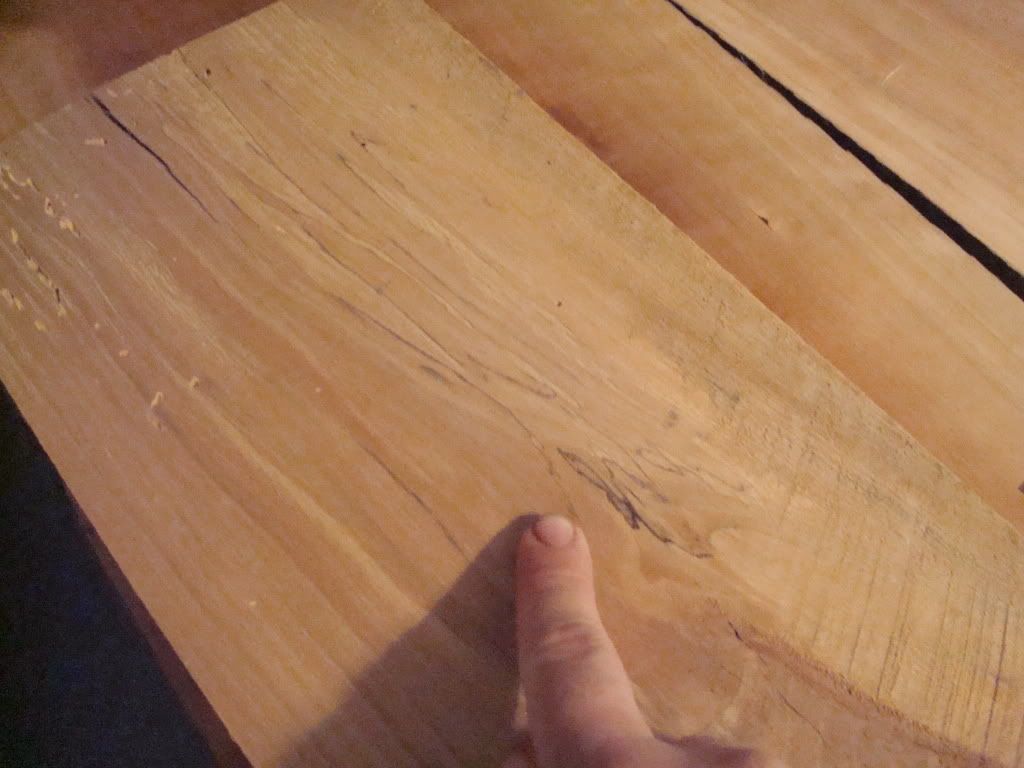 Spalting in my cherry wood???
-- John A. Thomas, South Carolina, www.thomaswoodworker.com
---