From Queensland Austalia, over 9000 miles in about 7 weeks on an ocean freighter, the Torque WorkCentres have arrived at my home in Connecticut. I have been pacing the shop the whole time, waiting anxiously for it's arrival, imagining and dreaming about projects I can do with this machine.
Yesterday afternoon the tractor trailer pulled up to the end of my 600 ft long driveway and the driver unloaded all 880 lbs of two machines. He was kind and escorted the boxes to my shop front on the pallet hand truck, I couldn't thank him enough. I am sure I would have been able to transport it myself somehow, but this sure made it simple.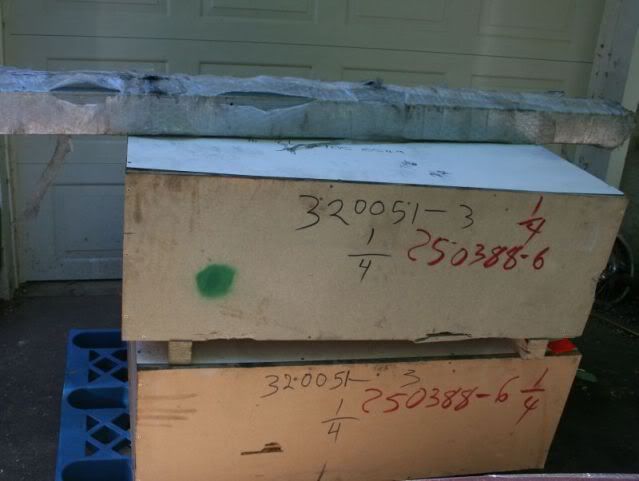 I didn't have time to crack it open until this morning…...
My heart began to flutter wildly…..this is awesome, even in the box ! I could see how well constructed this table is, it is not just heavy duty, it's industrial ! This is going to be sweet. I am sure now 100% that
1. It was worth the wait
2. It is definitely worth the money
3. It will be able to be pushed to the limits and beyond my expectations.
This is very exciting !!
Now to get it assembled and into it's designated shop space….I am doin' a dance…... today I have things scheduled, tomorrow will begin the next leg of the journey.
Thanks for looking,
Lisa
-- Imagination rules the world. ~ Napoleon Bonaparte ~ http://quiltedwood.com
---