I used the clamping glue up board-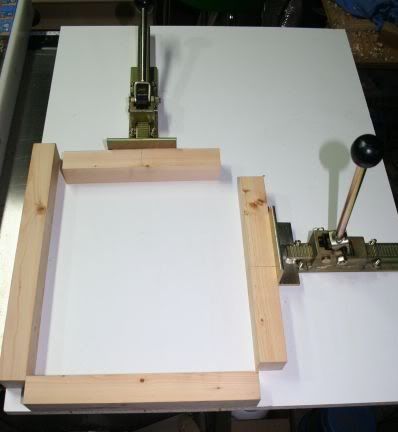 For the wave cutting board I could only use it in one direction
because two sides of the board have the wave.
The convex rows are beyond the concave rows
so if I clamped it in that direction the wave rows wouldn't line up.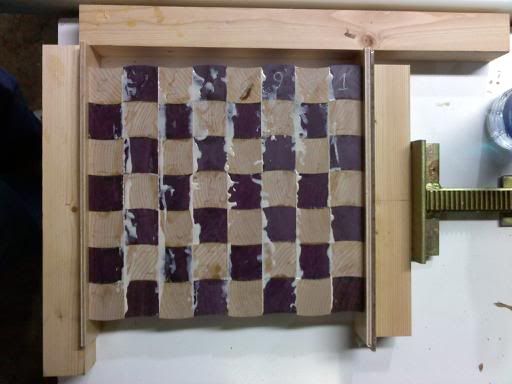 For now I give this jig a 3.5 star rating out of 5 stars.
I have a few issues to fix-
Smitty mentioned about not being able to micro adjust the clamp- that is true.
so I made a few different thicknesses of shims to place against the cauls. That worked.
Now I need to fix the drift on the jack clamping face plate.
The bar that has the straight gear teeth on it, likes to lift under pressure.
I think if I put a block under the back side of the bar it will stop this.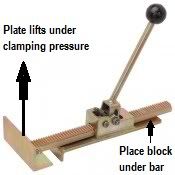 With that fixed I would give it a 4.5 star. The micro adjustment thing
adds an extra step to the glue up. If I could figure out how to do a
permanent fix to the gear ratio this would be perfect. A bit more tweaking….
Any ideas besides shims ?
Lisa
-- Imagination rules the world. ~ Napoleon Bonaparte ~ http://quiltedwood.com
---