I picked up these boards today from a friend. She bought them from a company that salvages the wood from old buildings. This particular chestnut came from a barn and was the flooring. Their website had pictures of the actual building it came from, but it has since been removed. The planks were 12' x 10" x 2". I took 5 boards and cut them into 6' lengths. It is filthy, full of the old style nails, and has some major cracking. I have a hand held metal detector to be sure there is nothing lurking beneath the dirt.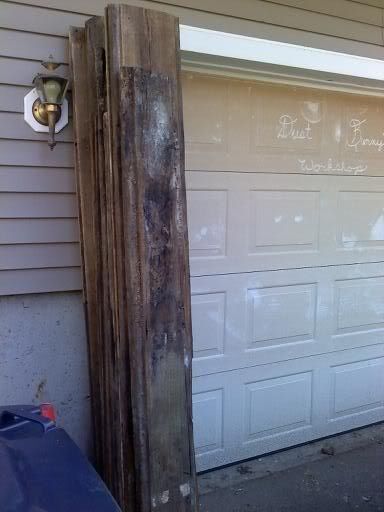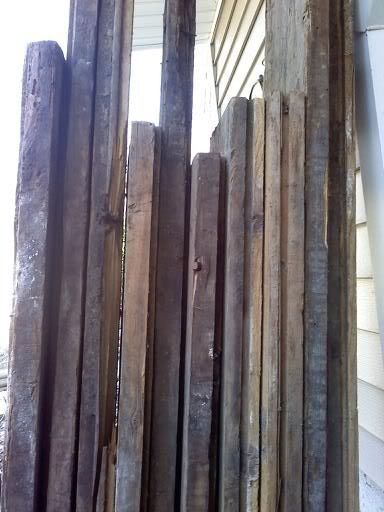 I used my ROS with 60grit to remove the filth-
It cleaned up pretty well, enough so that I didn't mind ripping it on the table saw, then gave a quick plane on both sides. What showed up was a nice light golden color with some worm holes and tracks, this will add some character.
The picture below shows : left- how I got it, middle- sanded off the dirt, right- planed and ready to use.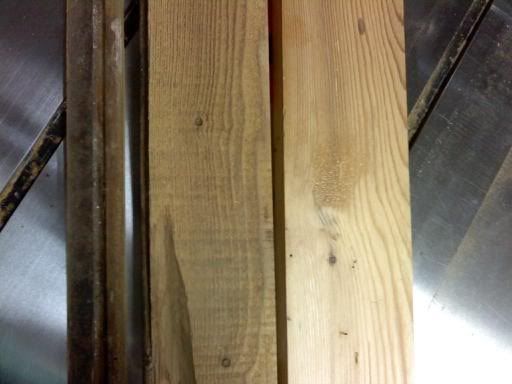 Tomorrow I will resaw it and use this piece to make a box.
I don't have any experience with this wood, if anyone has any tips on how it works please let me know.
Thanks,
Lisa
-- Imagination rules the world. ~ Napoleon Bonaparte ~ http://quiltedwood.com
---