I couldn't tell what the grain of this the 8/4×7" x 50" piece looked like because it was rough cut and dusty.
I cut a strip off and the grain appeared to be not so straight. Ran it through the planer…chip out. Reversed the direction of feed…chip out. Looked very close and see this is swirly, curly and a bit knurly. I guess it must be sanded.
Have any of you seen this grain in purpleheart?
It was fresh from the planer so it hasn't purpled up yet.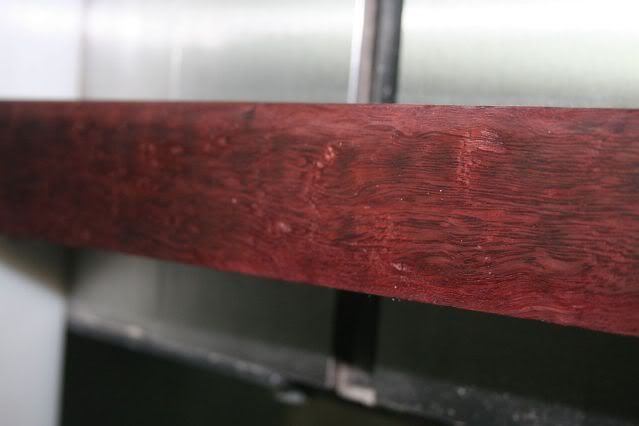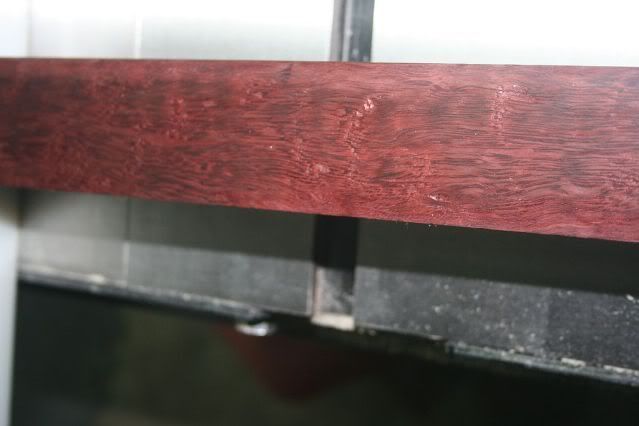 I would love to hear what you think of this.
Lisa
-- Imagination rules the world. ~ Napoleon Bonaparte ~ http://quiltedwood.com
---