I posted a blog about some chair spindles I turned for a friend. These were to replace the broken spindles on a chair he was working on.
http://lumberjocks.com/dustbunny/blog/9114
Finally, he sent me pictures this morning. Apparently he has put the chair together, but plans on staining and finishing them sometime…..
Even though they are not stained it is still nice to see that the work was used and actually doesn't look too bad.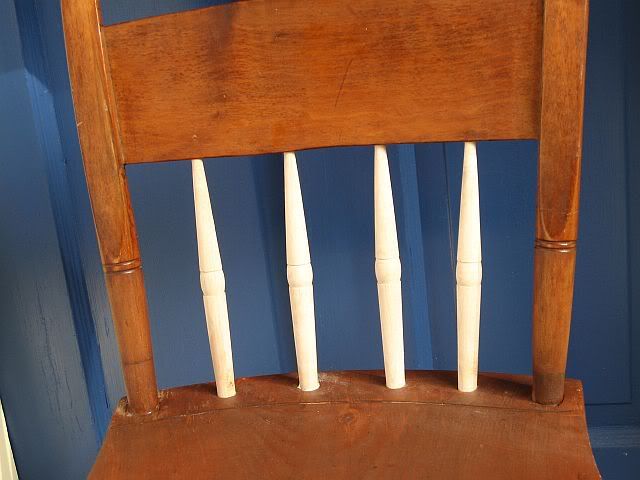 Thanks for looking,
Lisa
-- Imagination rules the world. ~ Napoleon Bonaparte ~ http://quiltedwood.com
---