Yesterday my daughter and I spent the day wandering (and shopping hehe) in New York City. The best part about the city is that there is so much beautiful craftsmanship every where you look. Some are concrete, some copper, brass, iron, marble and the likes. The one thing, in all my trips to the city is I have never seen or noticed wood craft, until yesterday.
Over the front windows of the Philippine Consulate Building on 5th Ave there are two large carved wooden insets.
I was trying to find more info about them with no success. Does anyone know if these are truly wood? I could have been fooled, but they looked like wood to me. What type of wood they are made from? I was just curious, they are beautiful finds in a city so full of concrete and metal.
If you ever get the chance to go to NYC, this is a spectacular place to raise your head above the street line and amaze in the structure and history of such a congested area.
This picture is not wood but is one of my favorite NYC spots to stop and take in. It is the front of the NYC Public Library. It is amazing. The lion is one of two that guard the entry stairs to the building.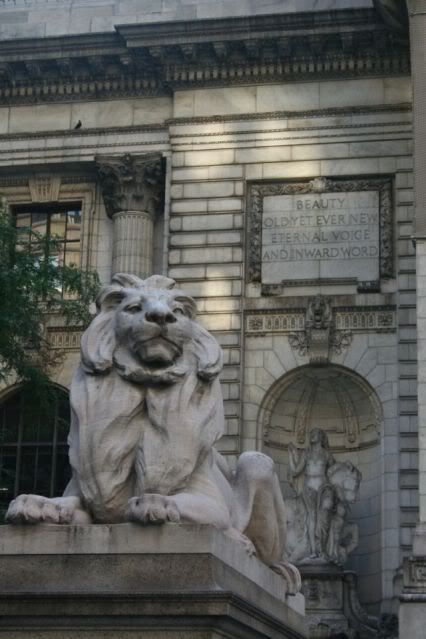 Thanks for looking,
Lisa
-- Imagination rules the world. ~ Napoleon Bonaparte ~ http://quiltedwood.com
---