Why is it that I get all the work done and then forget to post an entry and pictures?!? Sigh. Must be the psychotropic properties of sawdust no doubt. Anyway, I took some picture of the cutting process. As I mentioned before, I have swingblade mill that made quick work of the logs. I have one left that is going to be cut into slabs rather than lumber with the five foot chainsaw bar attachment. The crotched piece should have some interesting grain.
I lost two carbide tip off one blade to a large nail in one of the logs. Luckily I always have a couple spare blades around.
In two of the logs, the heartwood had rotted and was the consistency of chocolate pudding, but smelled alot worse. Blech!
Anyway, now I have several stacks of 4/4 maple. Whoo hoo!
Getting into the log – the first cuts are 1×2's that I use for stickers.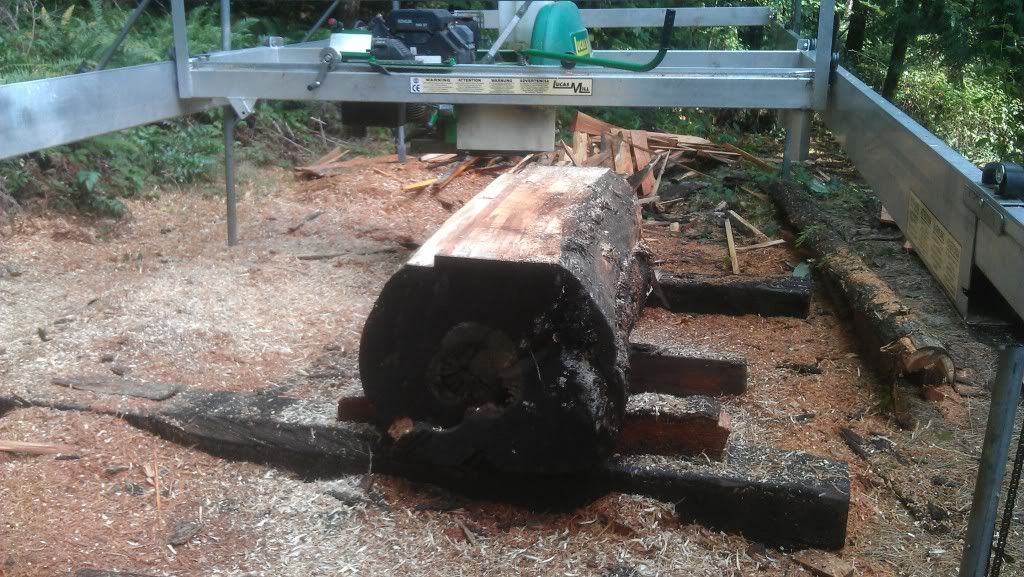 Wider boards – once into the logs, I cut a bunch of 4/4×8" boards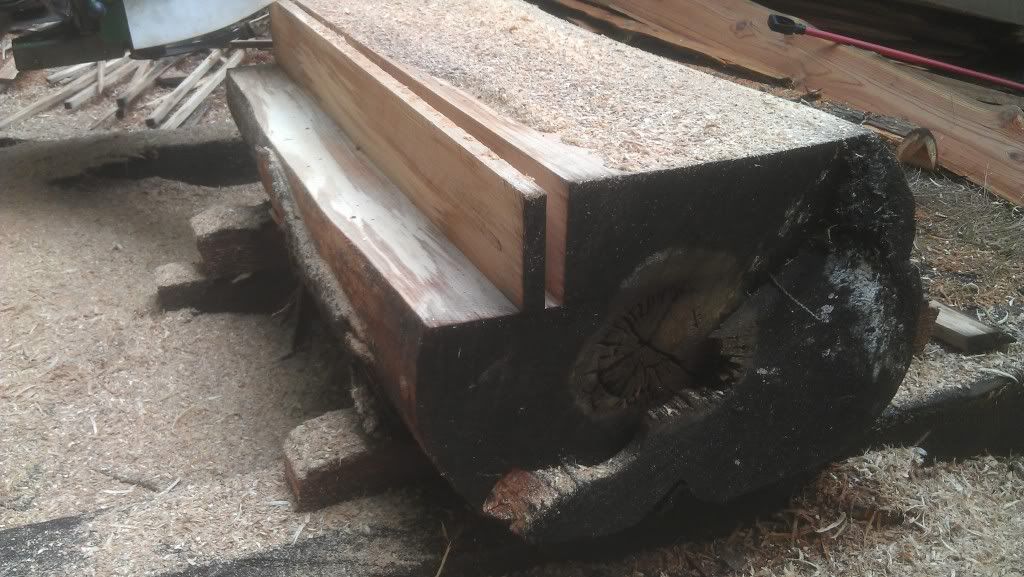 This slab is just below the center of the log. 8/4×24" x 6'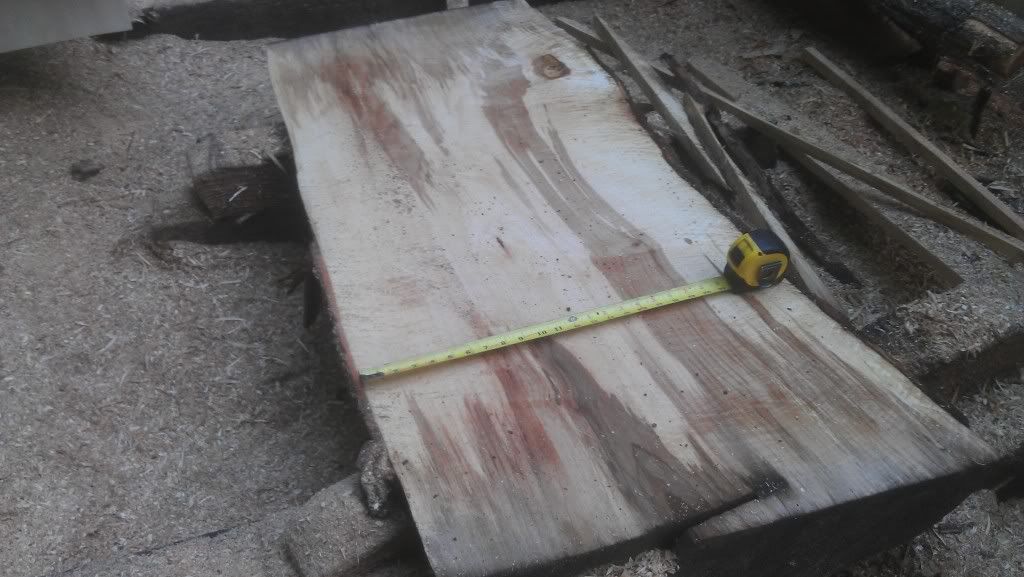 Stack from one log – 4/4×4", 6" and 8"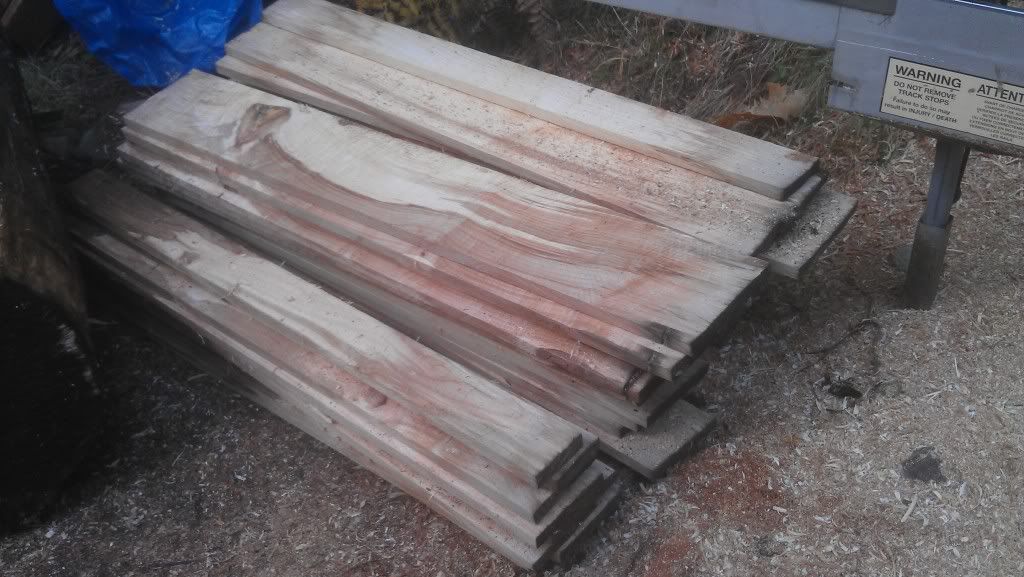 Before and after – the log to the left is about the same size of the log I just cut to make this stack of lumber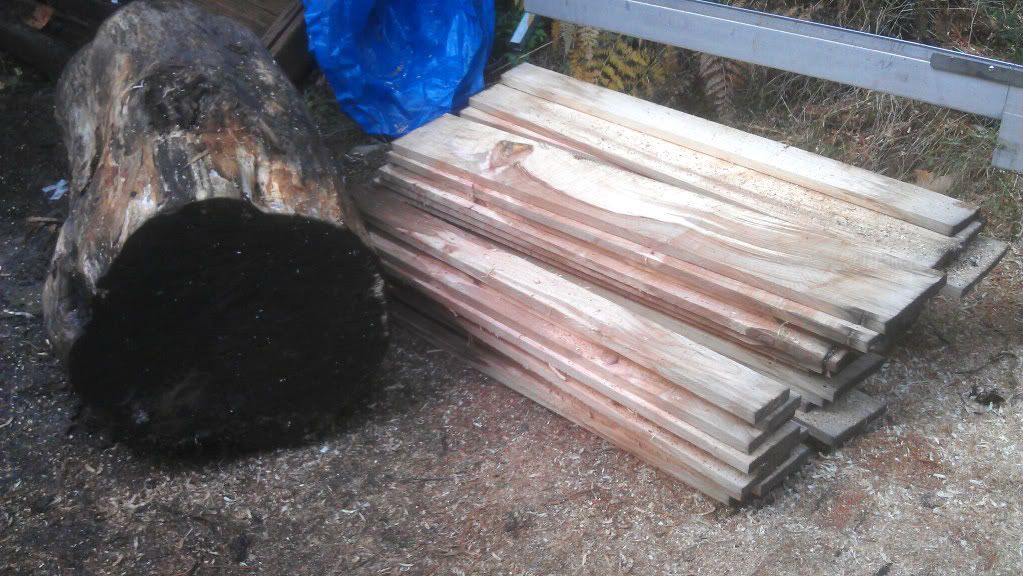 -- The Pacific Northwest - where men are men and trees are scared.
---