Last night I left off with some stubborn japanning still on the plane, but with most of the lose crud and japanning stripped. Tonight I started off by attacking the last remnants of the japanning with some Zinssner stripper (somebody asked, so here is a picture of what I used)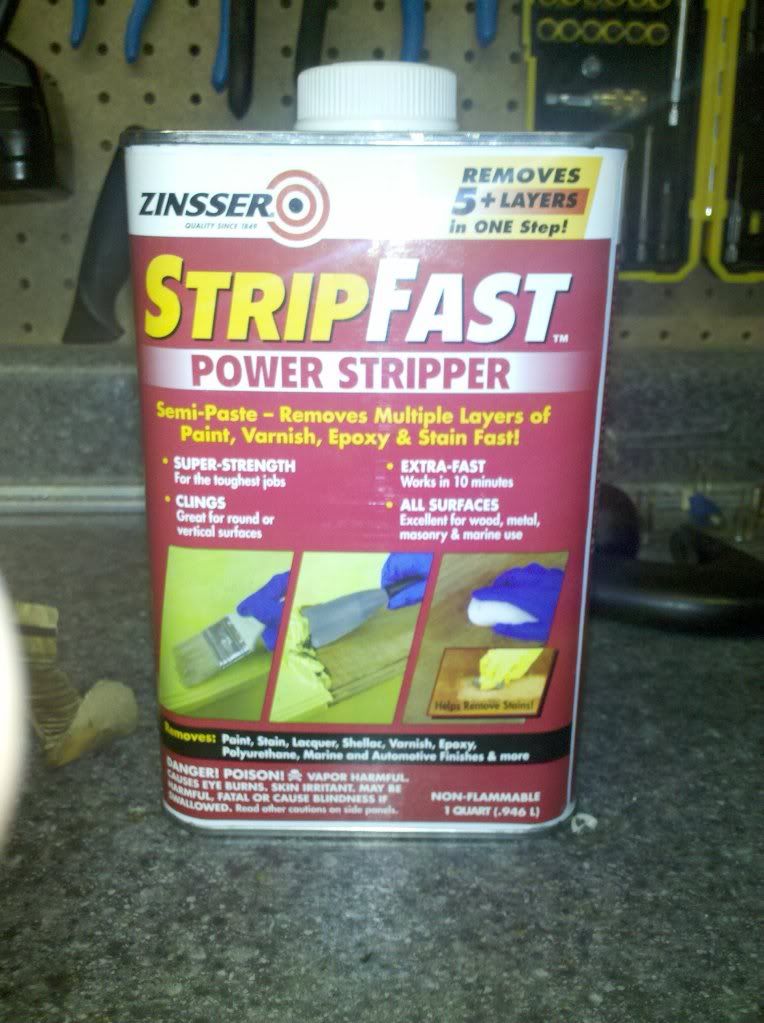 It was pretty aggressive with the japanning the first time around, but the stubborn spots really didn't seem to want to come off. I had to go to town with a brass brush to get things clean, but eventually all of the japanning came off (well, there were a few tiny spots in corners that I didn't worry about, but we'll just ignore those, shal we?)
There was still quite a bit of rust present, so I took some 220 grit sand paper and tried to get all of it off that I could prior to painting with Rustoleum. I know that the paint has stuff in it that will take care of minor rust, but I wanted to make sure it had to do as little work as possible. A good bit of sanding later, and we were off to the paint shop (AKA my garage floor).
Fortunately the weather is getting pretty nice, so I was able to open up the garage door and paint, but it is still early enough that no bugs came in to see what was up with the lights! I masked off some areas of the frog I didn't want to sand paint from, and started spraying light coats. I always hated spray paint until I finally figured out that if you make a "solid" coat, you put too much paint on in one pass. With that in mind, I put down a nice first coat that had decent coverage, but still left enough metal showing through that I didn't think I would get runs or sags. Wait 15 min, repeat. 5 or 6 coats later (I honestly lost count) I think things are looking pretty good.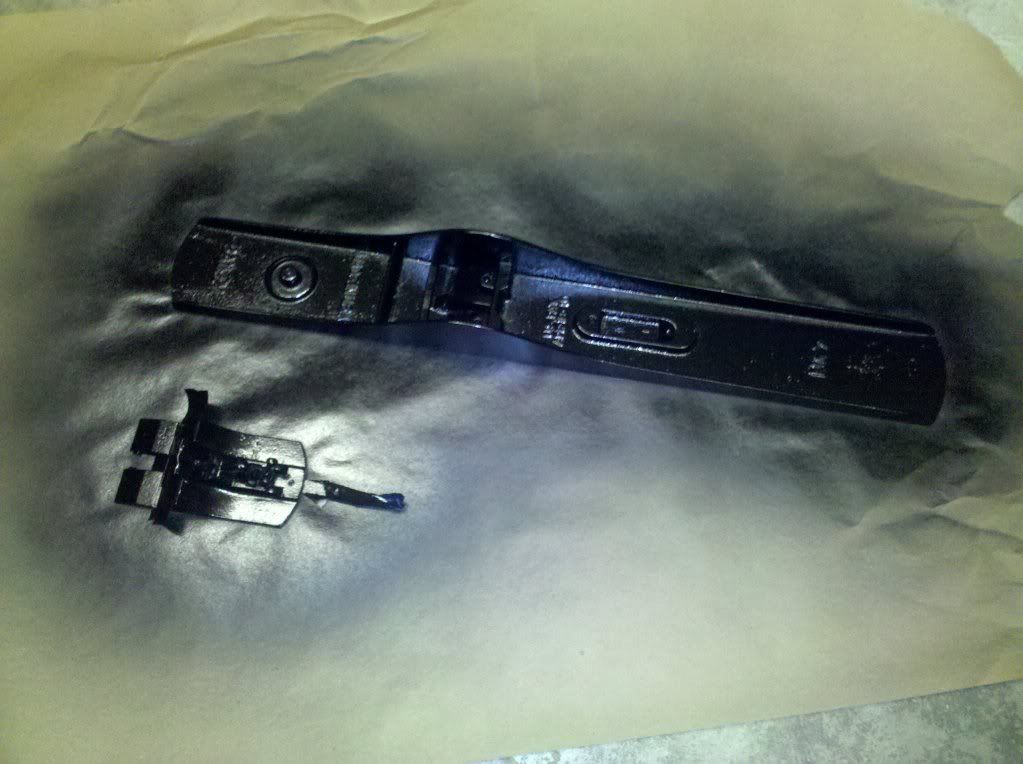 Unfortunately, I remembered after the first coat that I had already cleaned up one side of the plane and that overspray would get all over that side. Oh well. I think I am going to wait until I grind the sole to worry about finishing up the sides. Besides, if all goes well, I should be able to re-grind the sides of the plane too to ensure they are square for use with a shooting board. Seems judicious if I am already in the machine shop (I'll be doing the grinding anyway, so its not an issue of cost. That may cut into the nostalgia factor a little if I ruin the patina, but I keep reminding myself that functionality is the primary concern here!
Finally, I wanted to put a picture up of what the lever cap cleaned up to look like once I was finished with it. The part looks so much cleaner relative to how it started, but I can't help being excited that just the tiniest bit of that crud still remains in the crevasses to hint at the history of the plane. (sorry that the flash blew out some of the details, but you should be able to get the point.)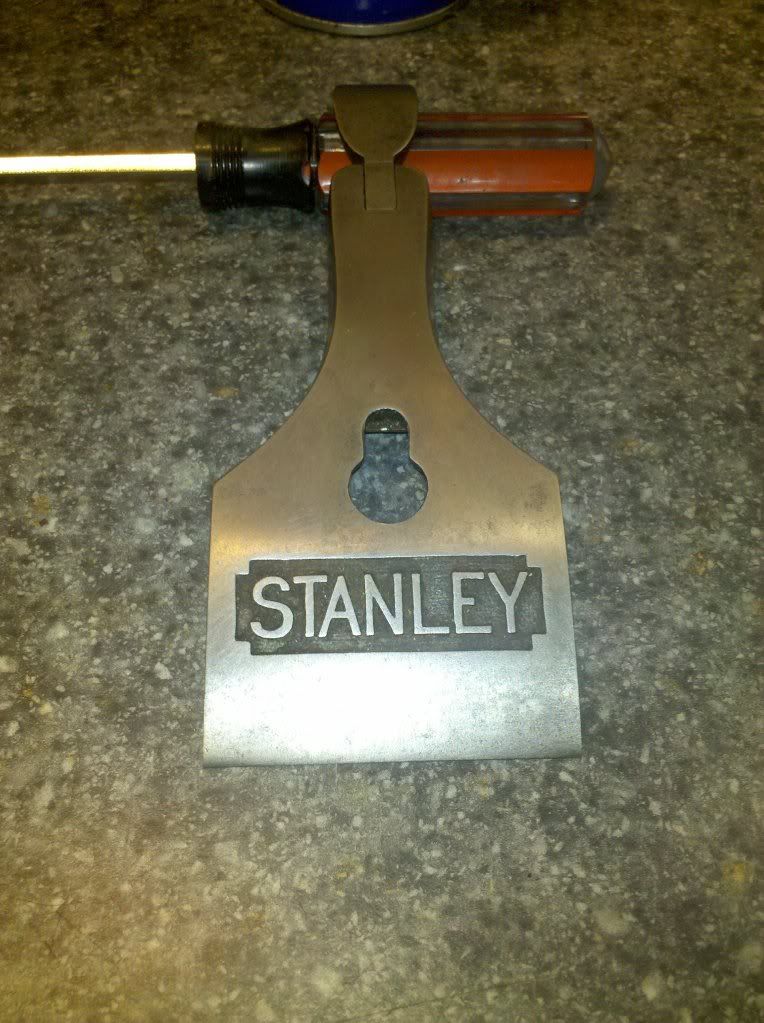 Up next, refinishing the handles!
-- David from Indiana --
---