I finally got the pictures uploaded to photobucket, so here goes:
The legs showing the biscuits, just before glue up.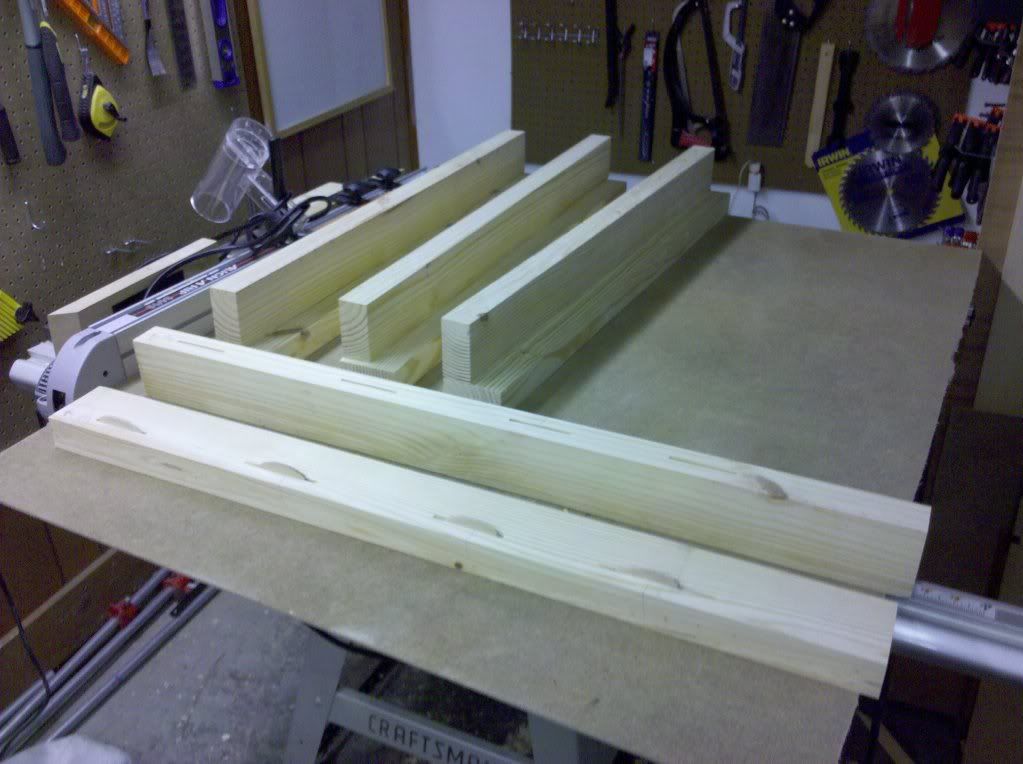 Here I am leveling the two MDF pieces on saw horses prior to glue up.

Shims between the saw horses and MDF at appropriate points brought the low points up to make a dead flat surface, at least according to my cheap aluminum extrusion straight edge! (I just noticed that the shadows from the flash make it look like there is a gap at the right end of the straight edge—that is just a trick of the light. It was uniform when I took the picture.)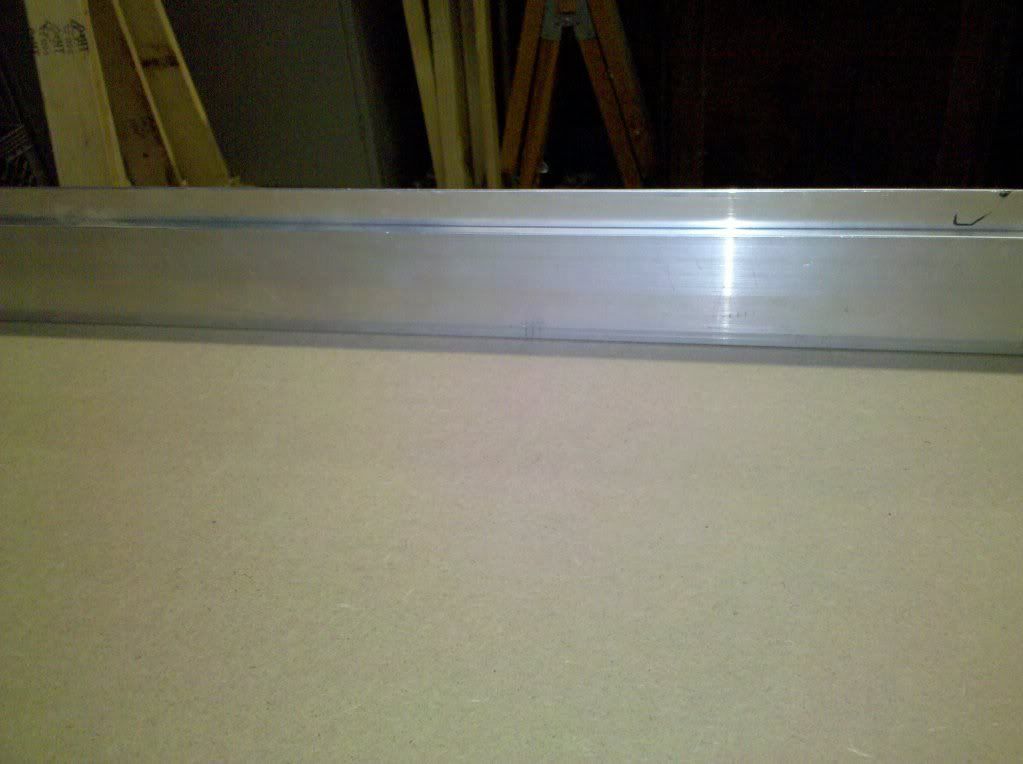 One other thing I have realized during this process is that my trusty 2X4 saw horses are just too bulky and get in the way more than they help. Menards had a sale on folding plastic saw horses, 2 for $10, so I picked up a couple sets, and I have to admit that they are actually not too bad. They are surprisingly sturdy given their light weight, and for the price I don't feel as if I have to baby them. The big deal for me, though, is that they fold FLAT and I can store them easily when needed since space is at a huge premium in my 1/2 garage shop.
A side benefit that I just realized when gluing up this bench top is that they are all EXACTLY the same height! I put the 4 saw horses under the length of the bench top for glue up, and I barely had to shim anything to get things dead flat. Since I (unfortunately) rely on saw horses for temporary assembly table bases, this is quite a big deal for me. Alas, I think this will signal the end of my wooden saw horses since I can easily store 3 pairs of plastic folding saw horses in the space I had allotted for one pair of wooden saw horses.
-- David from Indiana --
---