For my first practice attempt at the double curve LL I used New Guinea Rosewood. I didn't want to waste any MDF or Ply on a test cut!
As you can see from the pics there is a little adjustment needed in the fence positioning, so a little glue and sawdust. All in all it is kinda OK but I am not 100% happy., but that is just me.
,


.


.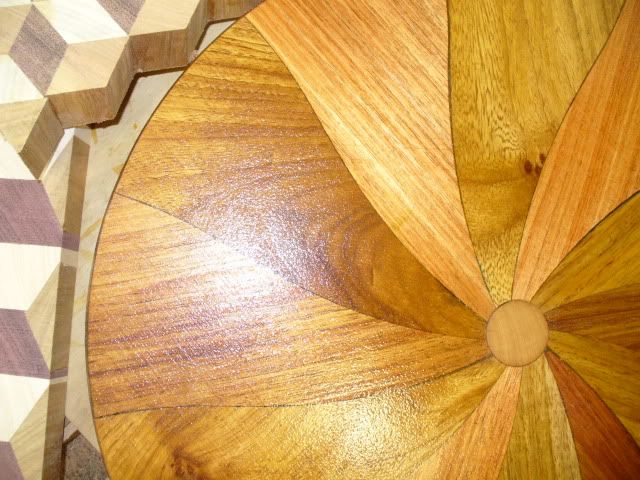 .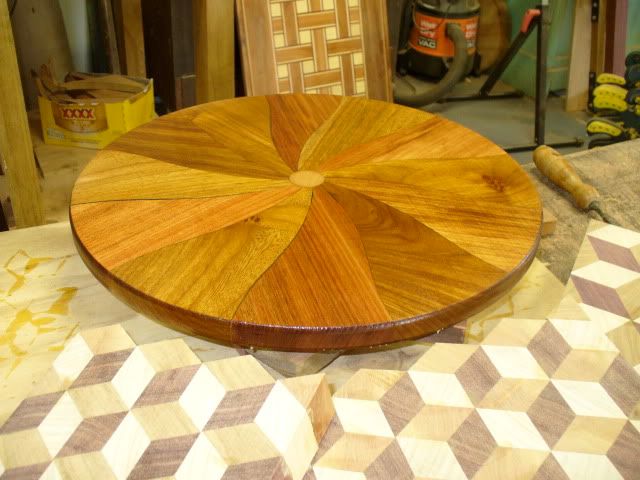 .
Eddy if you are reading this.. the Tumbling blocks in endgrain in the background are 1 from inch and a half stock and 2 from inch stock they look ok just smaller and you need more blocks to make a decent size board,
-- Drink twice... and don't bother to cut... @ lazylarrywoodworks.com.au For lovers of all things timber...
---