Gidday all,
Many of you have made cutting boards and many more are going to make cutting boards. This is in itself very good but like Marc Spagnoulo how many have wondered how the ones you made a while ago have faired.,
I made my first board over 4 years ago and it is still going strong and just about due for a little refurbishing,.lol'
My first 'butcher block end grain' board is still being used daily and also just about due for the quick sand and re-oiling. Just thought I put a few pics up to show how they are going after a few years. These are actually my personal boards that my wife and I used every single day!
.
First board is Hoop Pine..two piece edge joined… for a bread board.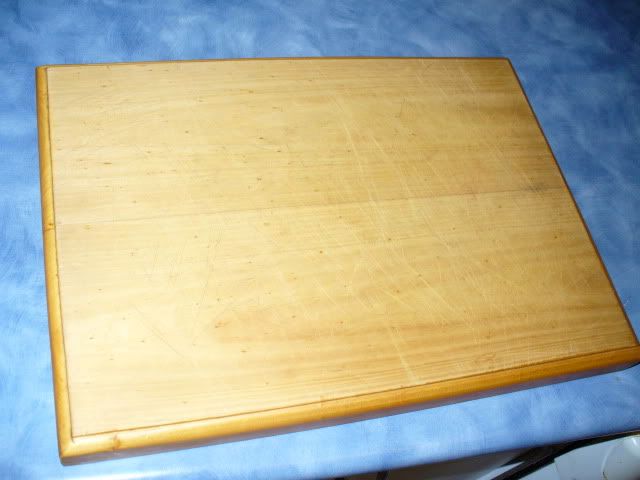 .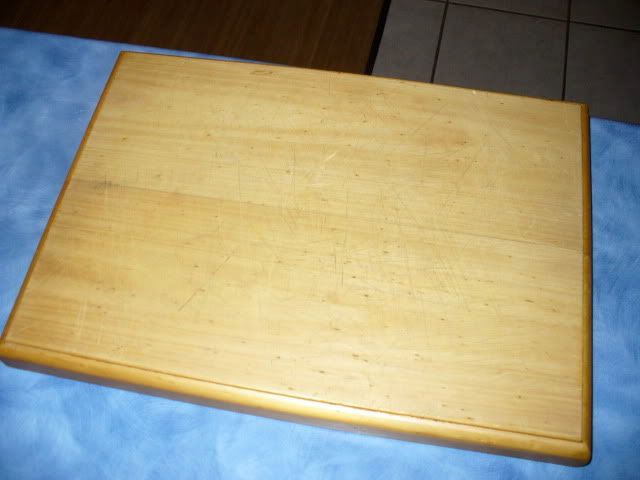 .


.
Second is made from Australian Native Hardwoods.. I think Wattle and Spotted Gum. A 'real' endgrain Butcher Block board
.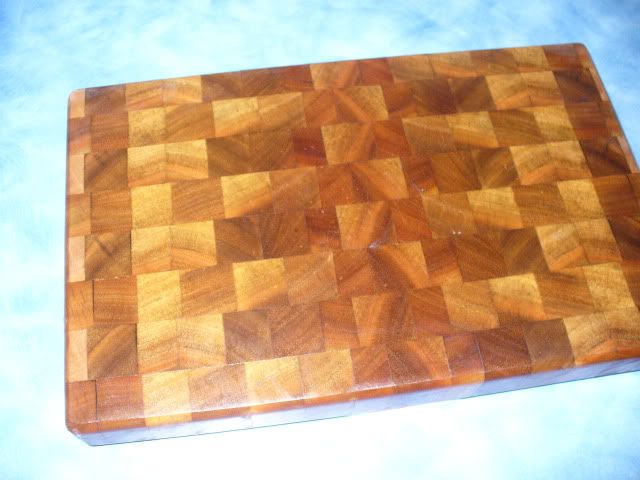 .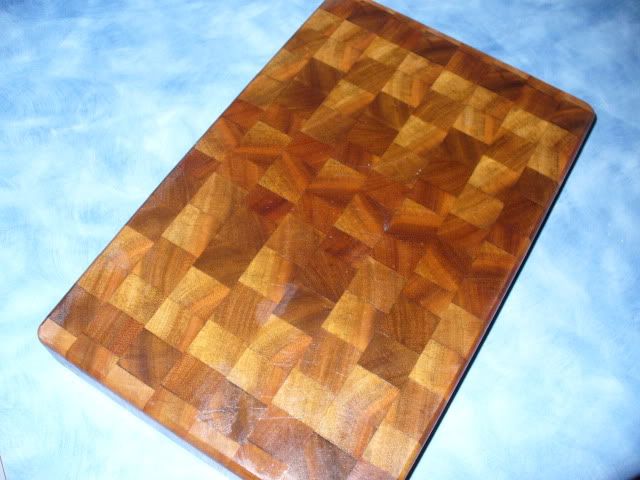 .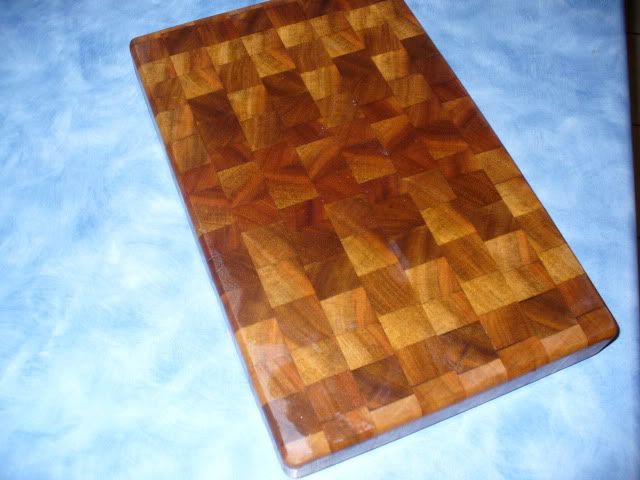 .
Maybe a little feed back will be forthcoming on some of YOUR earlier projects and how they have held up to the test of time..
-- Don't drink and use power tools @ lasercreationsbylarry.com.au
---