Glue up half a dozen bits of board to make the block.,I used Tassie Blackwood and then bandsaw the back off at about 1/4 inch [ sorry no pics of this step]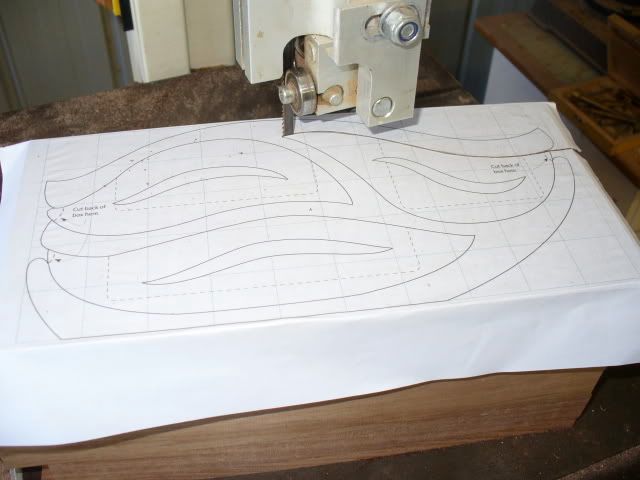 Glue the template to the block and bandsaw the drawers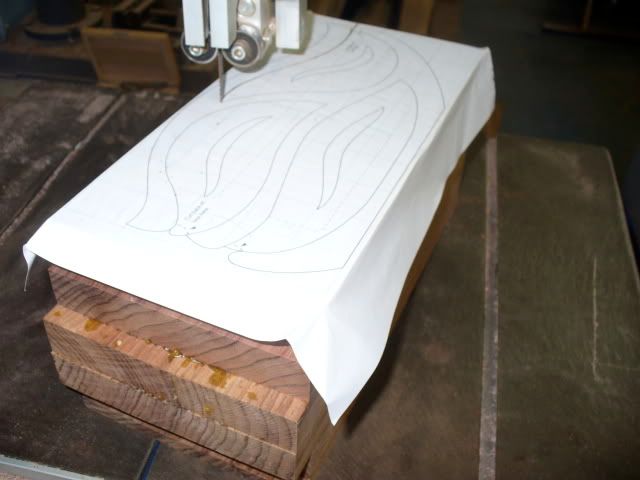 Glue the back ..back on..


Cut front and back from drawers and then cut recess from drawer carcasses and then after sanding the insides glue the back and front back on.,..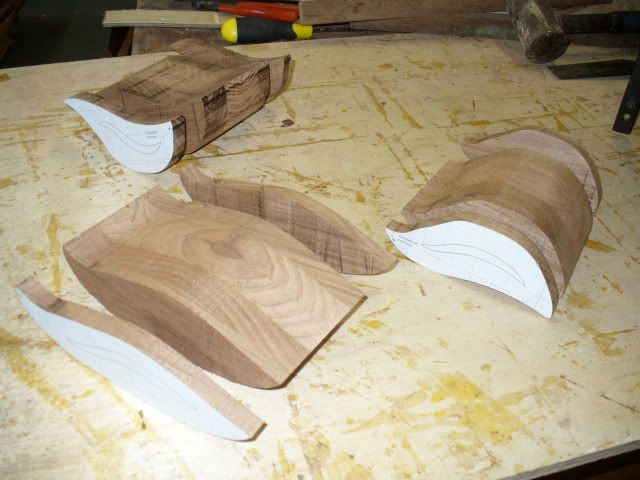 then cut the outside from the main body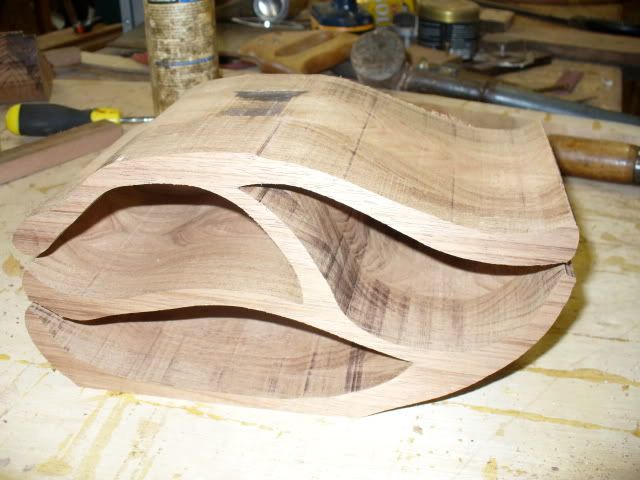 Sand for a few hours or days and then finish with your choice of finish?
-- Drink twice... and don't bother to cut... @ lazylarrywoodworks.com.au For lovers of all things timber...
---