Here is what I got up to yesterday… first off here are the original doors from the catamaran.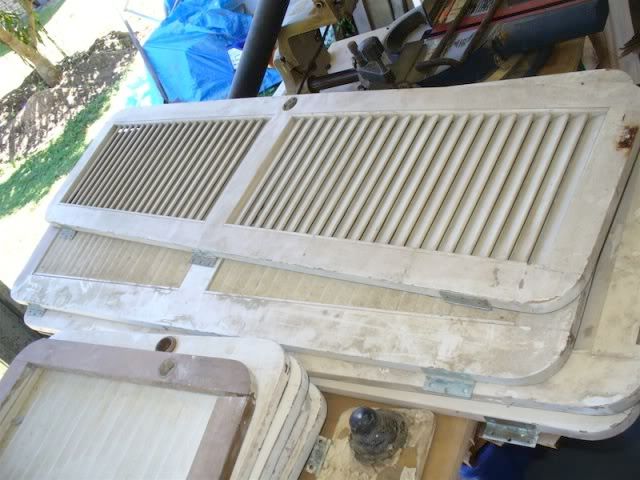 4 larger doors.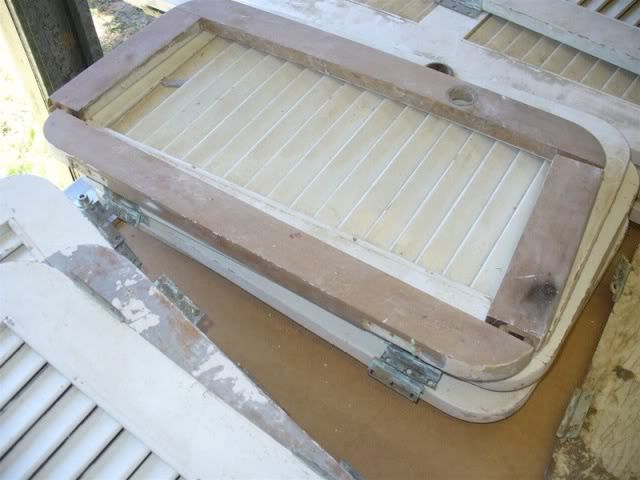 6 medium doors.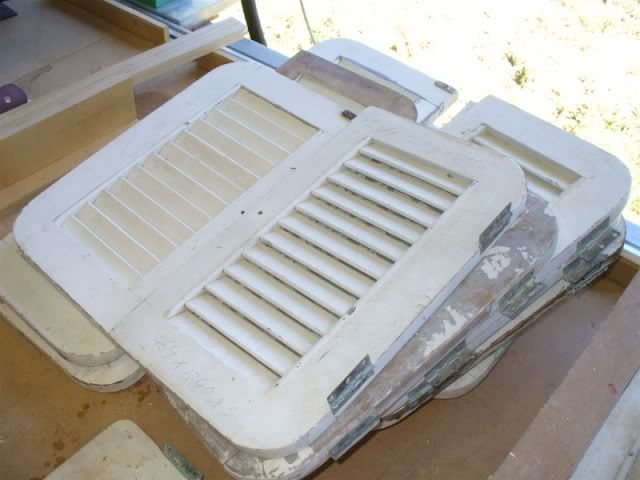 12 small doors.
Yes I can add too.. was not 16 but a total of 22 doors that had to be replicated… well not the louvre centre…
Not including the 2 small flap doors…
After a hour or so of discussing the design, the clients decided on frame and raised panel construction and to fit the cabinets in with the other timber trim in the cabin…. I will be staining the NGR with an English Mahogany stain… should come up a treat…
So yesterday was … milling, dressing, ripping and cross cutting all the components for the frames…all timber is 19 mm [3/4 "] thick and either 33mm, 45mm, 50mm, 60mm, or 65mm wide…[You convert… lol]

Rough sawn 4/4 stock.


Parts for the smaller doors..


Components for the medium doors.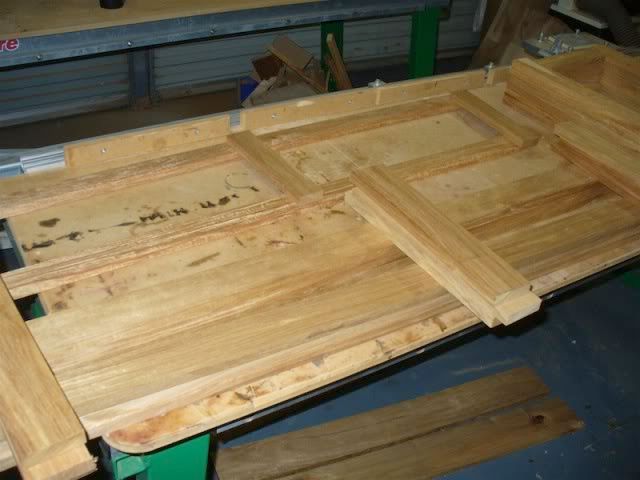 Rails and styles for the larger doors..
Now that it is today already… off to the workshop and power up the router… cope and stick frame cutting… then some 40 mm thick NGR will be resawn and bookmatched for the fielded panels…
That should keep me busy for a while… I also need to glue up the drawers for the Apothecary cabinet… maybe after lunch… lol
-- Don't drink and use power tools @ lasercreationsbylarry.com.au
---