Up at 5 in the AM… a quick cup of coffee and a shower…dressed in the newly embroidered and freshly ironed..thanks Honey… work gear… load the rest of the boards and gear into the back of the Ute..
Down the highway to Brisbane for the Timber and Working with Wood Show…
What a day…
Had plenty of time to set up and managed to rack most of my inventory on two tables.. Also was allowed to have the ute on site.. Safe, undercover, close… and saved $10 on parking.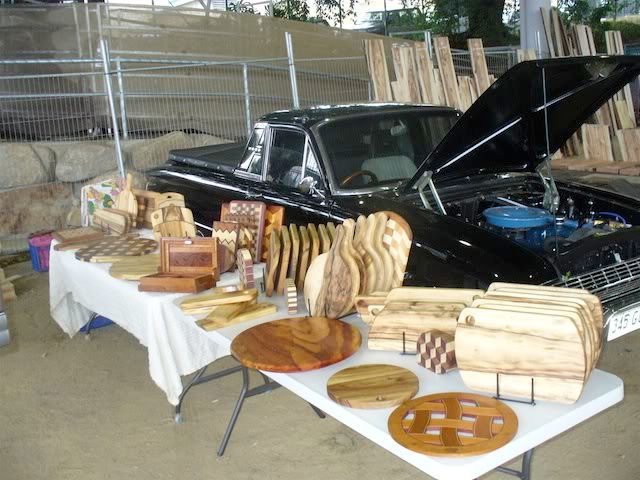 .Stu Lees from Stu's Shed arrived just before opening.. he had to be up at 3AM to fly in from Melbourne…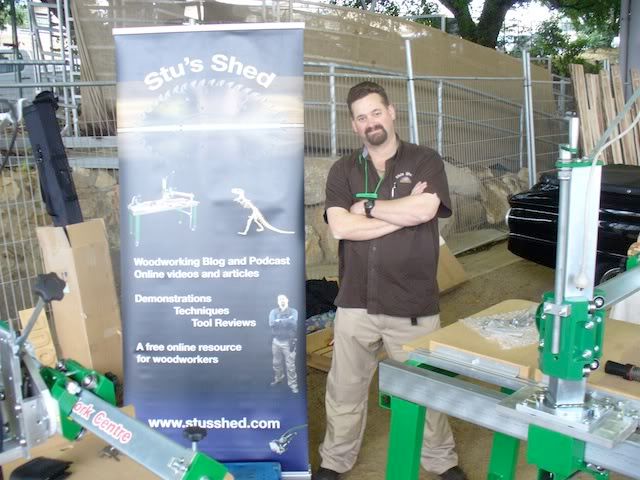 Got a shot of him next to his banner..
Only had time to take a few shots… Flat out like a lizard drinking… discussing the Torque. answering questions about the Ute and my boards.. keeping an eye on all the 4 machines on display.. Had lots of enquiries about all the above.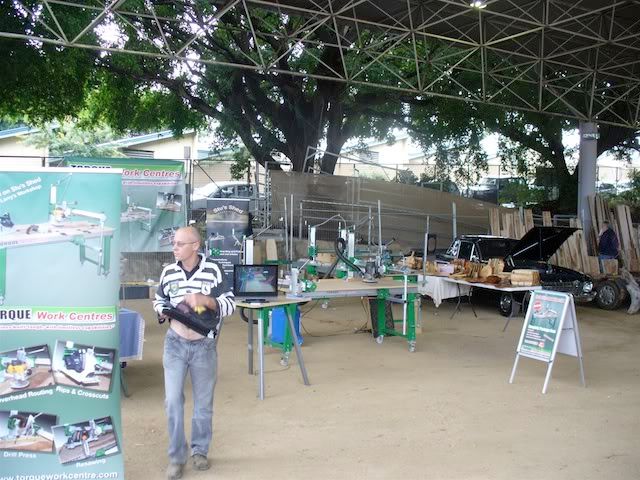 We were in the outside covered area with all the other machinery and all the big timber…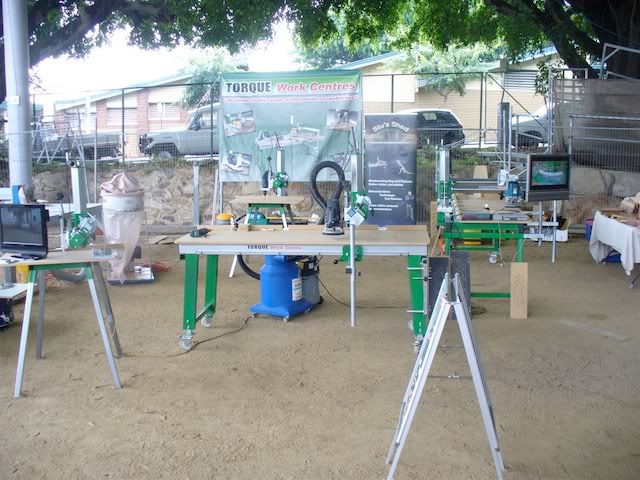 What a great selection and the prices… had to control my self…
Plenty of space to spread out….
Day one just flew by…
Met up with a few old friends who dropped by to say G'day… Set up some appointments for a few blokes to drop by the workshop… Had several seriously interested parties.. including one from New Zealand…
The new dust pre separator worked like a dream and tomorrow I will try and get a better pic of the set up…


When the show closed at 5 PM … was that only 12 hours… time for a little networking , a sausage on a roll and few inspirational XXXX golds…
I pike out … needed to get home to load some of my European Walnut to see how that sells over the weekend…the boys were off to the Hotel up the road…
Someone will have to be un-hungover… is that really a word… lol… seriously… too far to drive after a few drinks… not a good idea…Here we are deliberating over the two headed machine… this 3 metre Torque had two heads fitted… one for a router and one for a saw…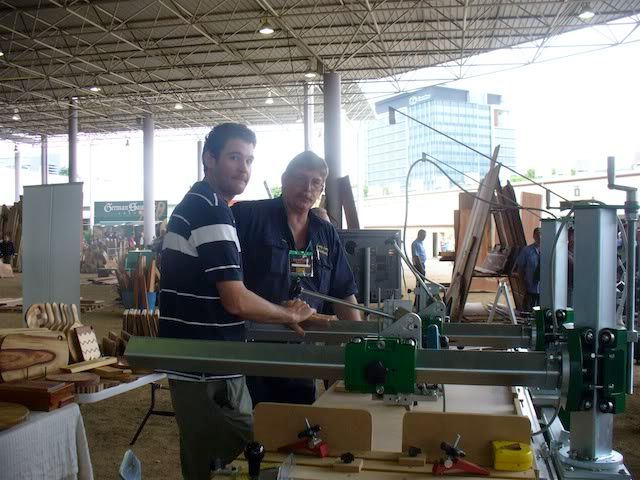 Great for production work…
A little more work on the computer then an early night…
Will load the short slabs of Walnut in the morning… may even take some of the European Cherry… see how it goes…
Tomorrow ….. day Two of Heaven on Earth… more tools more timber ….
It doesn't get any better than this….
-- Don't drink and use power tools @ lasercreationsbylarry.com.au
---