Not all my projects are made from solid timber.. this one is a love job for a friend to replace the top of her ironing board.. the frame is metal tubing and the top was "chip board" .... she wanted it replaced.. with wood…well you and I know that wood does not like heat… and the occasional misting or steaming.. so I was forced to revert to Ply Wood.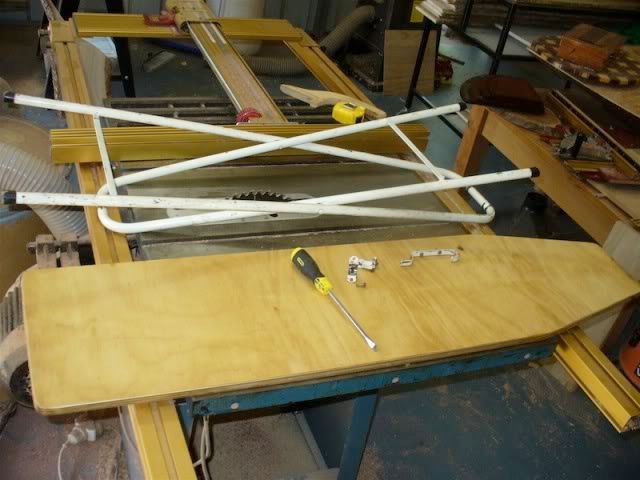 I ripped the ply to width and then very carefully [after marking the taper from the original] I used the table saw to free hand cut the taper.. all the sharp angles were smoothed on the 12 inch sander and the edges were chamfered with a router..
Have not worked out how much this exercise cost… but what the hell…... its almost a wooden ironing board.
-- Drink twice... and don't bother to cut... @ lazylarrywoodworks.com.au For lovers of all things timber...
---