David Mitchell aka Patron first showed us his amazing starburst table ...a few months ago. David sent me a design…a rather simplified version.. This was his gift to me on Fathers day..This is my version of that design… It has taken me a while to get around to it. David I hope you like it!
.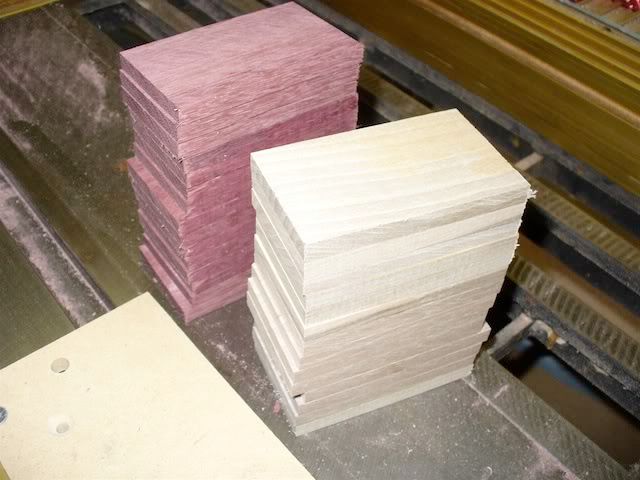 .
Here a some blanks cut to size.. First I milled the stock to 5/16 and 2 inches wide… cross cut to just over 3 inches.
I used Purple heart and European Walnut.. any complimentary or contrasting timber would be fine.
I set up an Incra Build-It jig… you could make your own sled… I just happened to have one floating around..
No Moshe don't go looking in your shed to see if there is one floating around there as well… we both know the answer don't we?
\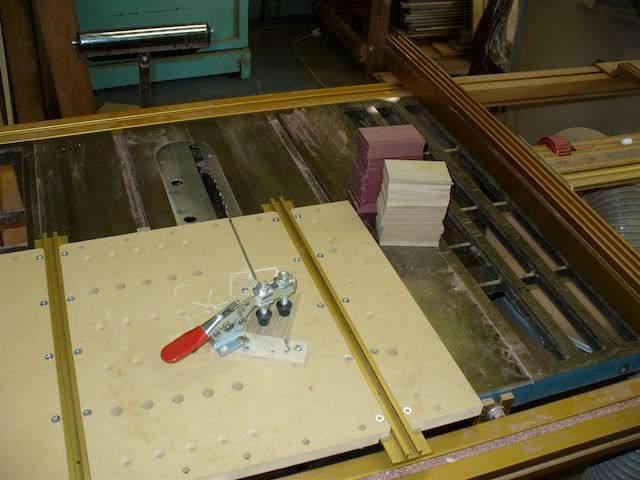 ,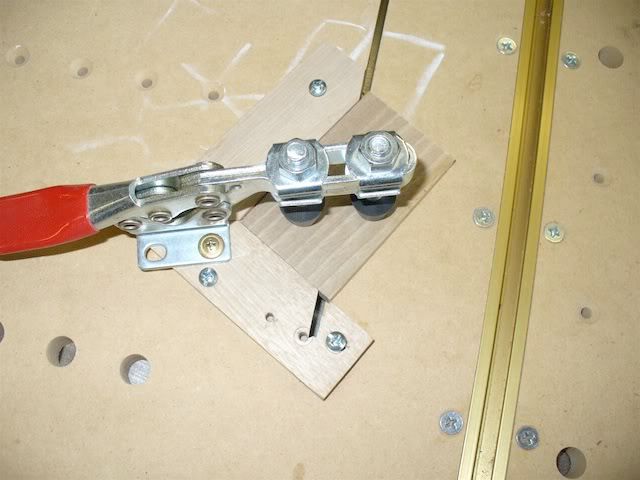 As you can see I borrowed the idea of the double toggle clamp hold down from a jig made by Lisa aka Dustbunny.
I made the fences from scrap walnut and had to keep adjusting the fences until I had the exact 30 degrees off the kerf line. Sorry kent no purple heart in the jig.. I selected to have 12 parts to the circle i.e. 30 degrees each.
I then cut the first triangle and then took the offcut and putting it against the fence.. recut it to the same size,
.

.
It is then a matter of placing all the bits in the right place… taking great care to alternate the triangle of different colours or grain orientation.
,


.


.
I glued them down onto a piece of ply… and then cut a circle..
this will then have a bearing and become another Lazy Larry..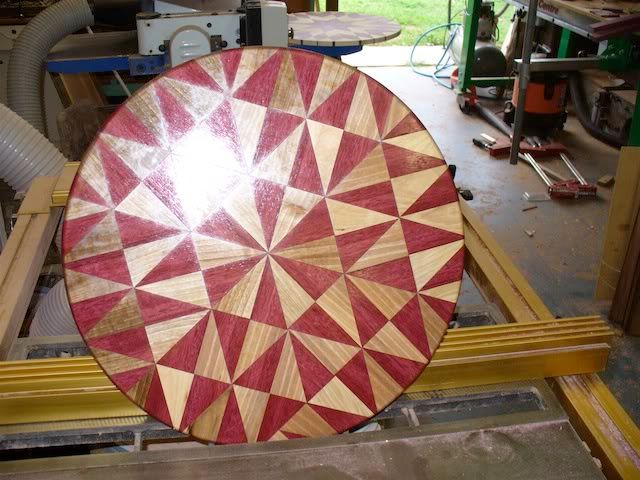 .
A few more pics here
-- Don't drink and use power tools @ lasercreationsbylarry.com.au
---