This post is about the 20 butter boards I have orders for.
\Finished work at 2.30 pm this afternoon and it is now 6.30 in the evening.
With the 5 in glue up yesterday and now sanded..total is 23 ready… well ready for glue up… had a lot of fun cutting and ripping the Camphor and Rosewood.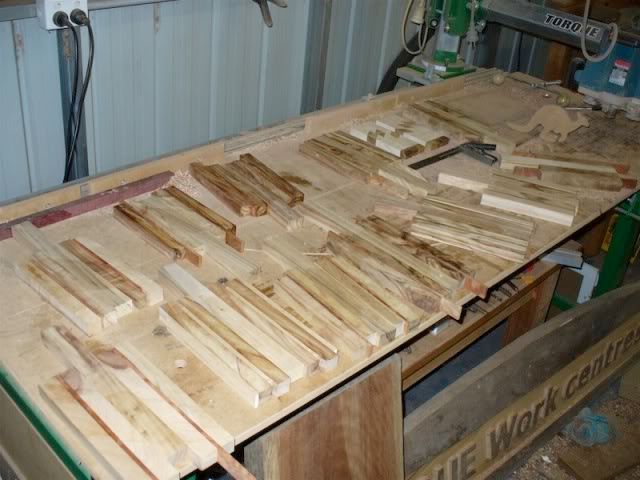 These pics are of all the bits ready for glue up…this will be a two stage glue up.. first the main board minus the handle blank… Cut the curve after glue up and the separate to allow glue up of the handle.


This is the Coffee table in Queensland Red Cedar.. the timber was cut here in Caboolture in 1946.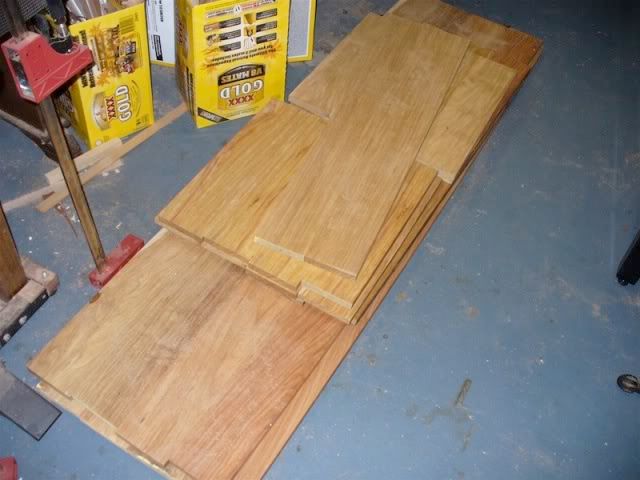 Here is the flat pack of the entertainment unit in NGR… lol….Just the top base sides dividers and drawer fronts glued up and sanded with the new Jet 16/32.


You may see the wine bottle balancer I am toying with,.,. and some shots of the workshop.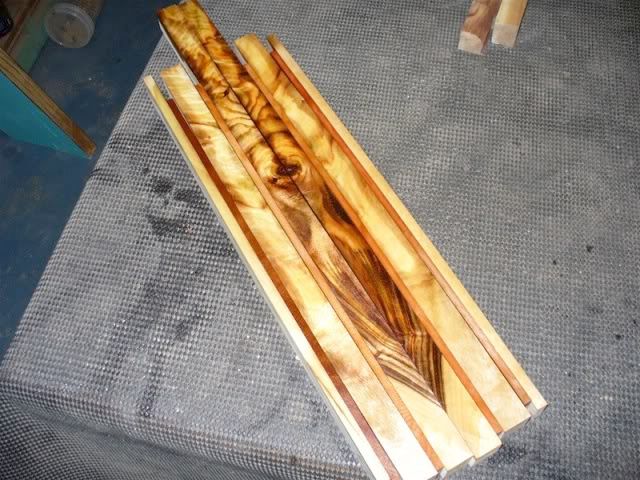 This last pic is a special bookmatched Camphor Laurel and Queensland Rosewood.."Bagette Board" ready for glue up..
This one will have a small handle similar to the Butter board,....Hope you like this one ,Lee, and Lisa.
-- Don't drink and use power tools @ lasercreationsbylarry.com.au
---