Lost track of the days and now only a few weeks before I have to pack and ship… does not look good, Every time I make a new design I sell some of them and with every thing else going on,, oh well still two weeks.,
KEY =
NGR new guinea rosewood
TB tasmanian blackwood
PH purple heart
SA silver ash
EWC european wild cherry
FW french walnut
This weeks designs seem to be a winner as far as Xmas orders go,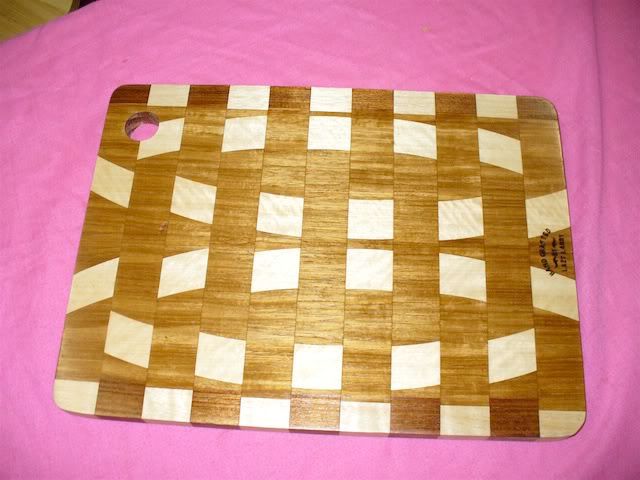 NGR with SA and TB/SA border


Same but bigger
This one is not really part of the 150 but I put it in to show the difference to the original above.


Camphor Laurel and Queensland Rosewood Small butter board only 6'' by 8" not including handle.


From the centre…NGR FW PH SA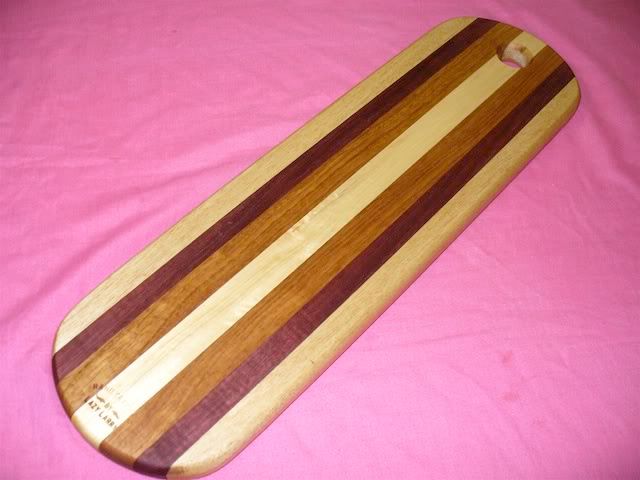 From the centre… SA NGR PH SA


FW with SA accents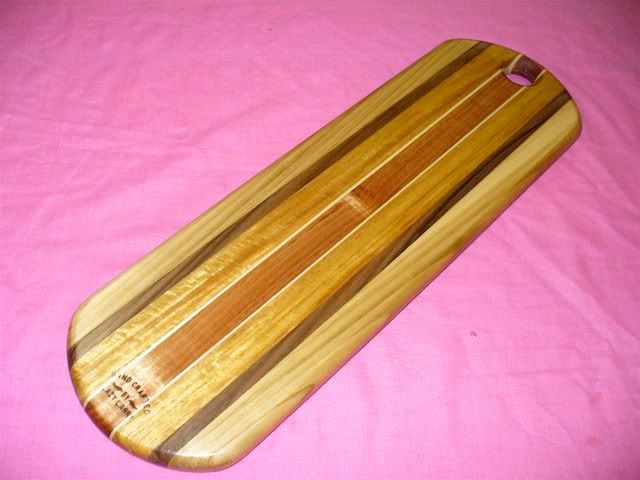 TB SA accent NGR FW EWC
And all these puppies are different.


PH FW NGR SA


Centre squares SA PH outer NGR TB


PH SA TB NGR


TB FW SA NGR
All the long boards.. or bagette boards as I call them are over 20" long.
All up I think I am over the 80 mark and still have a few tricks up my sleeve.
-- Don't drink and use power tools @ lasercreationsbylarry.com.au
---