Me again.
Day 6 already.
More catching up..ordered the new business cards today.
Here is a shot of the endgrain tumbling block design,, needs glue up!
.

Now for todays boards.


,

.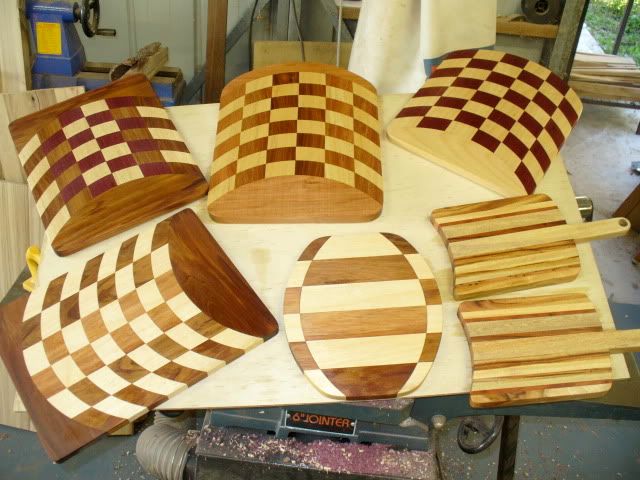 .
More tomorrow.
-- Drink twice... and don't bother to cut... @ lazylarrywoodworks.com.au For lovers of all things timber...
---