Karson my good friend.
You asked me if here in the land downunder we had any branches.
Let me tell a little story..
Once upon a time a few years ago a fellow I know came upon an accident.. a semi trailer [18 wheeler in your parlance] had run off the road and hit a tree.. the tree was a Moreton Bay Fig….[ficus macrophylla]
The truck was a write-off but the only damage sustained by the tree was that one of the branches had broken off.
My friend,,,being a resourceful bloke…turned up with a mobile milling machine and slabbed the branch.
Here are photos of three of the slabs I was given.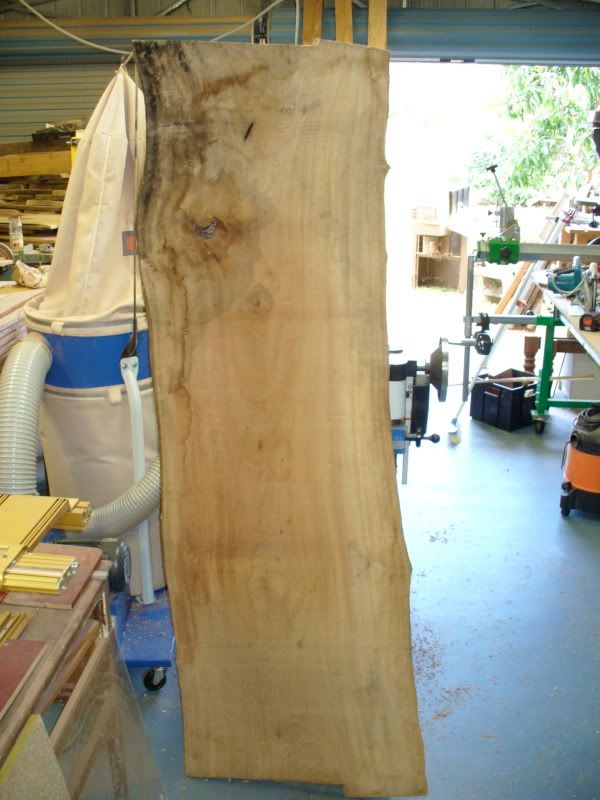 The last two pics are of the rest of the NGR… [New Guinea Rosewood… Matt.] .....that I dressed this morning.
I made a slight error. not all the boards were 8'.... half of the boards were 9' and a few were 10'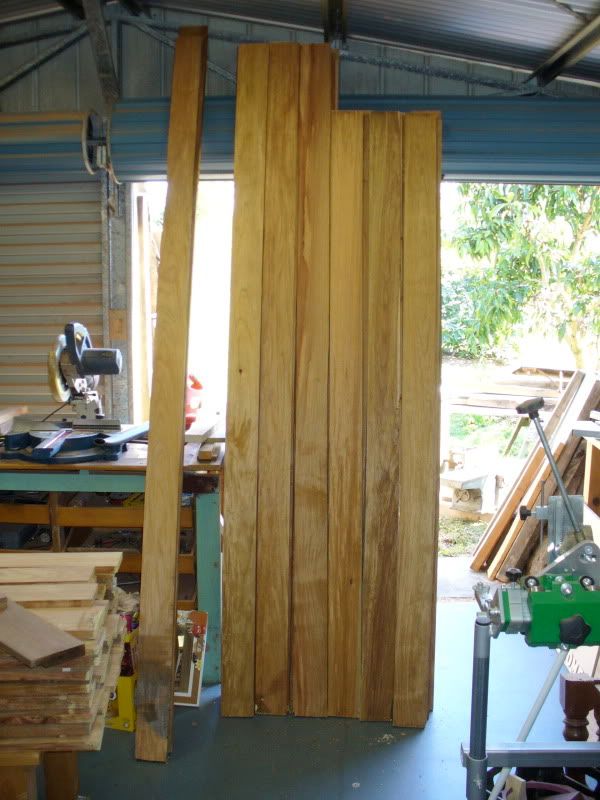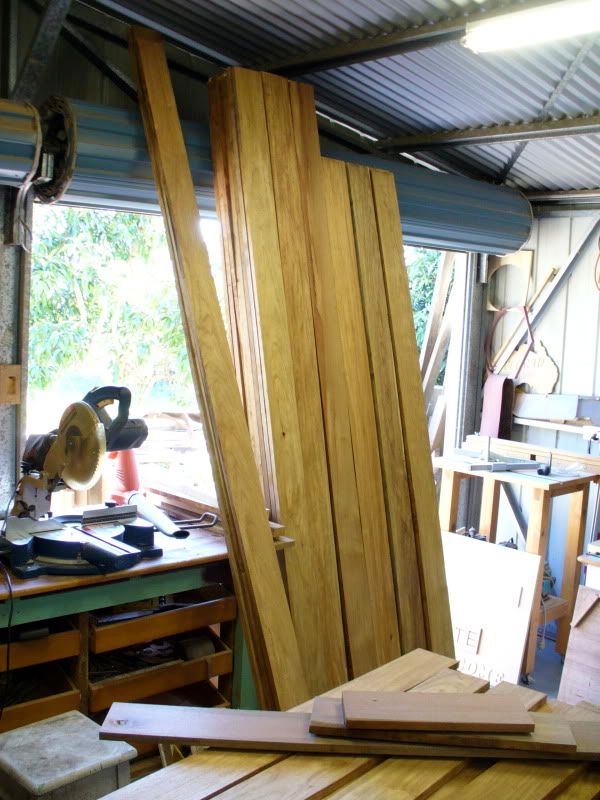 -- Drink twice... and don't bother to cut... @ lazylarrywoodworks.com.au For lovers of all things timber...
---