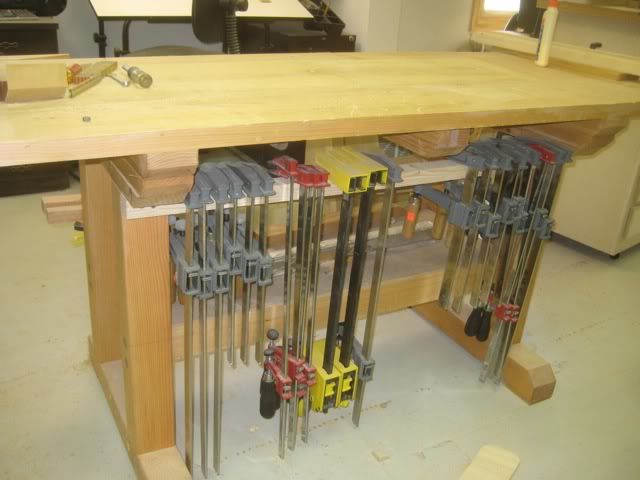 This is nothing spectacular. I was tired of walking across the room to my wall rack for clamps. I don't have enough room for a mobile clamp rack. One day I saw a dozen clamps on the shelf beneath my bench after I had removed them from a glue job. I though, why not keep an assortment of clamps here at the bench and let the others stay on the wall. Most of the time I only need a few clamps at a time anyway. The result was a simple square shaft from one end of the bench to the other as a test to see if I wanted to spend the time making a permanent fix. I love it. It doesn't interfere with any of the bench functionality. So, I guess I might invest in a more permanent solution to this idea. Maybe a pipe or wood but better braced to take the weight.
Not rocket science but it must be at least model rocket science because I didn't think of it the first time!
Thanks for lookin'
Daniel.
-- The smell of wood, coffee in the cup, the wife let's me do my thing, the lake is peaceful.
---