A couple of weeks ago I posted making the bedposts. I finally got around to getting some more oak and have been making the head and foot.
As you can see it's made of oak and has three raised panels. I got the idea from Chris Davis, a LJ. He posted a really nice bed with raised panels and it caught my eye. The bed is full size so what you see here is about 52" across.
Here is a close up of a few of the rail and stile joints. It's the second time I've done this and it still seems to be coming out ok.

Another closeup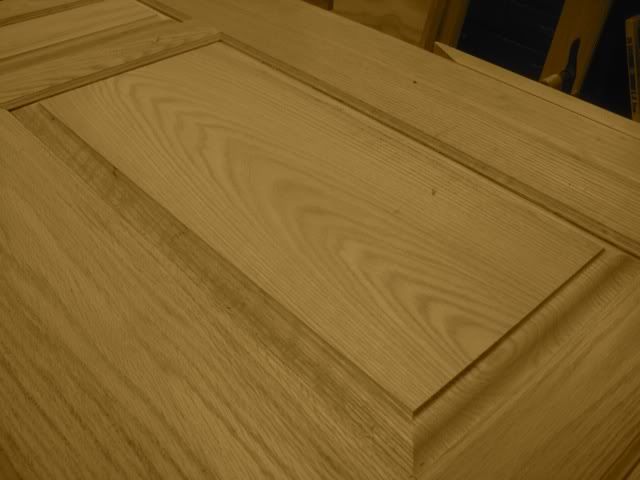 I'll be connecting all the panels and rails to the bedposts with loose tenon joints. I used loose tenons for the first time in my last project and I like them. This is my jig to cut them. This Bosch router has turned out to be a great tool.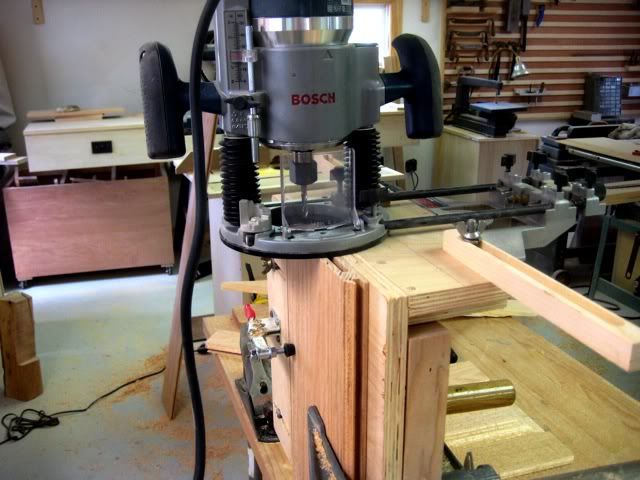 And here are the mortises .

Addendum: Here's the finished bed. It's also in my project section.


And the plaque at the foot.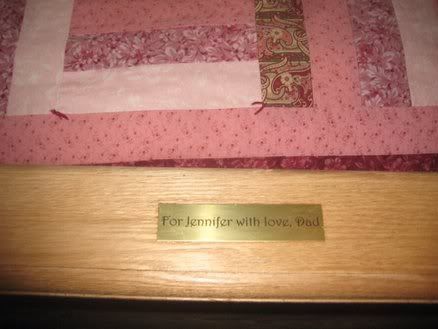 -- The smell of wood, coffee in the cup, the wife let's me do my thing, the lake is peaceful.
---