My daughter requested a bed be made. She's a grad student in Troy NY at RPI. It will be full size. I've looked at various beds and found one on LJ's that has raised panels on it. Since my last project was my first raised panel cabinet I thought I'd extend the same skill to a bed. It will have head and foot boards and is made of red oak. I just picked up enough oak to do the bedposts today, I jointed and cut them to the corrrect dimensions and had enough clamps to glue up two of the four. Gee, wood is expensive. Now I know why I see people here starting to mill their own trees. An hours work doing that could save you hundreds of dollars. Some of you guys must spend a fortune of wood with the projects you've accomplished!
Some of the dimensioned lumber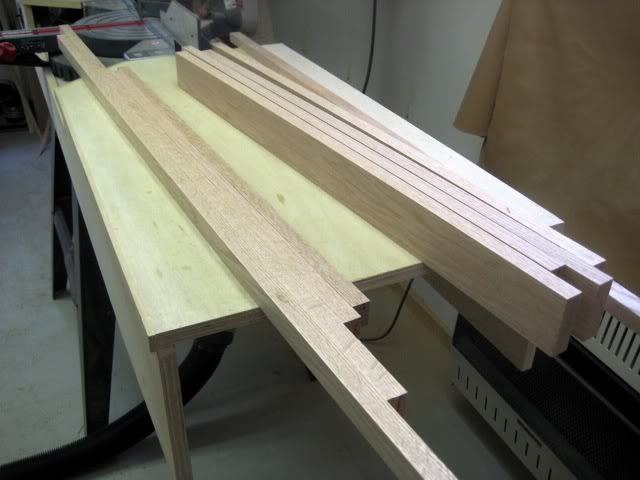 One headboard post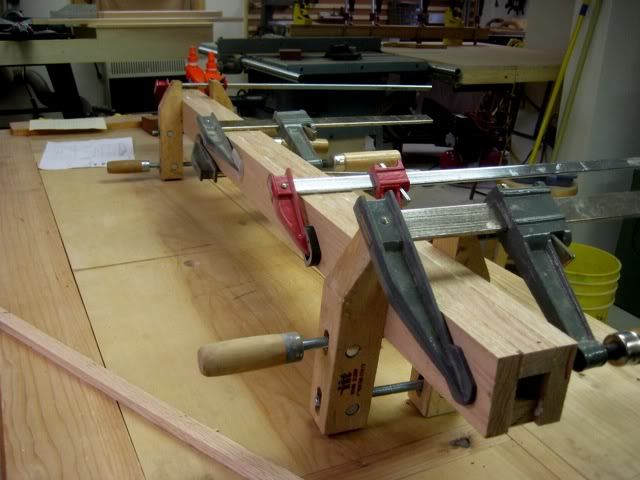 Another headboard post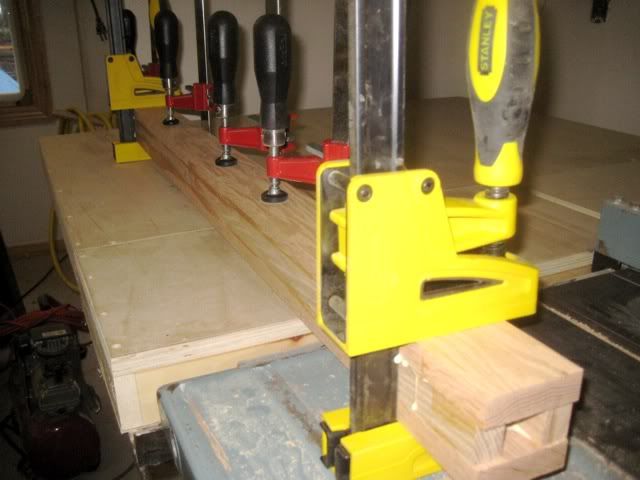 My rough drawn map of what I'm doing. I know it's messy. It makes sense to me…. mostly anyway!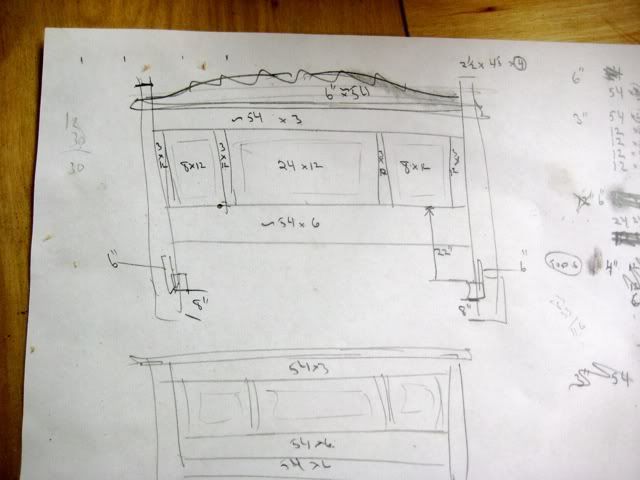 -- The smell of wood, coffee in the cup, the wife let's me do my thing, the lake is peaceful.
---