Today I managed to get the second door glued up, the top glued up, and the frame and doors prepped for finishing with scraper, sandpaper, and tack cloth.
Both doors now done

Scraping the cabinet frame. Notice the nice angle my newfangled bench can position the frame clamped in.

I jointed and glued the two pieces that will make up the top.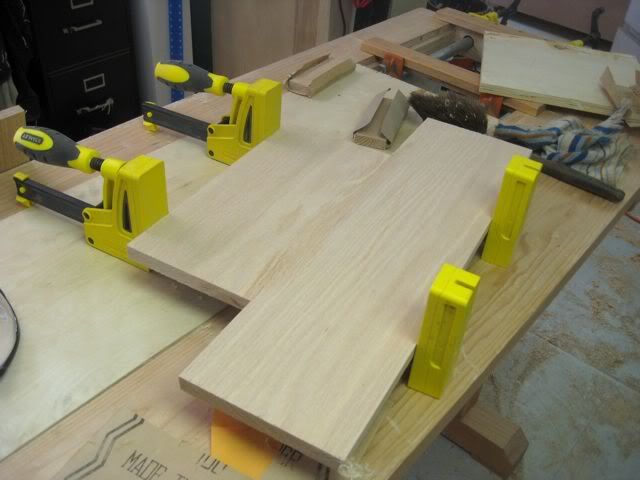 A cove molding made on the router table This will go against the cabinet under the top overhang.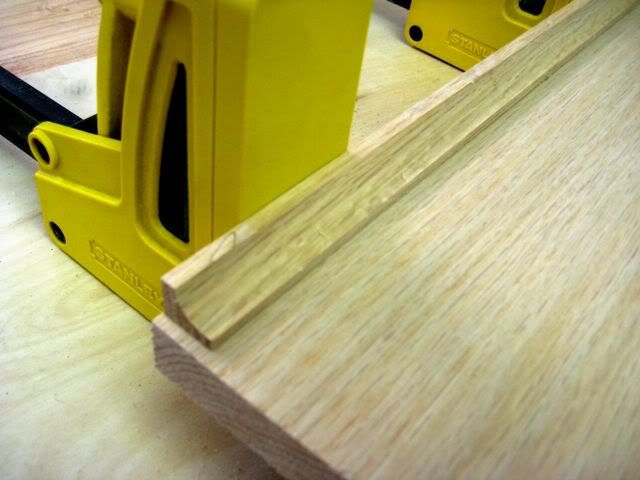 -- The smell of wood, coffee in the cup, the wife let's me do my thing, the lake is peaceful.
---