Ok, this was nerve wracking but by measuring everything 30 times I managed to make two doors for the corner cabinet and they seem to have come out okay without any major faux pas. My first raised panel doors. The new bosch router and freud panel bits worked out fine. My homemade router table got it's first serious use too. Way cool. This is a real rush.
Exploded View and a dry fit

Exploded Close-up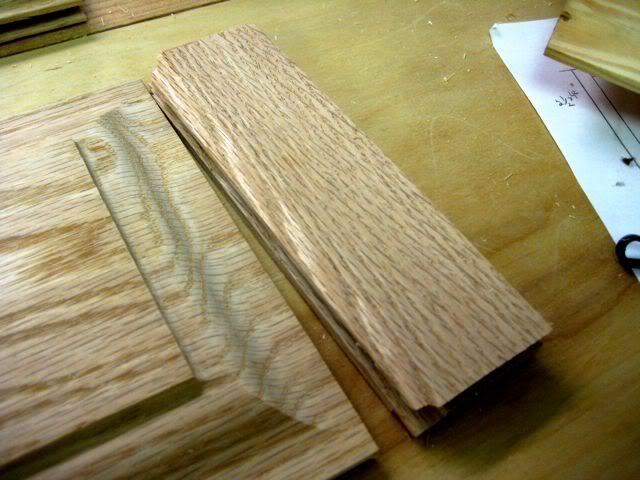 Dry fit Close-up

Another angle

-- The smell of wood, coffee in the cup, the wife let's me do my thing, the lake is peaceful.
---