Again in my series of building a corner cabinet. Today I got the shell built and some shelves made. I used some poplar plywood for the shell (back) and some pine to frame it in behind the oak face. Then I mounted the face to it. It's 42" tall, 24" wide on the front and each side is about 17"
Now all that's left is the doors, so it will be awhile till my next post. I've got to make a test one first in pine as it's my first time.
The cabinet front mounted to the shell. The vertical stripes inside are routed grooves to accept metal strips that will accept clips for holding up the shelves.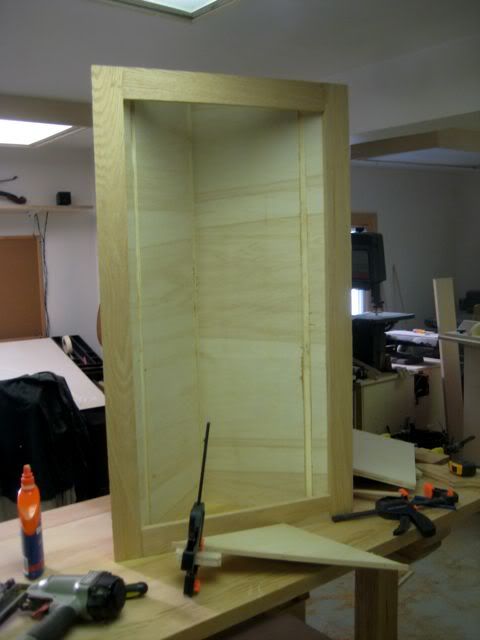 The back of the shell. It's a corner cabinet for a small flatpanel TV to sit upon in a kitchen

These are some of the shelves. I've glued a small strip of oak on the front edge.

-- The smell of wood, coffee in the cup, the wife let's me do my thing, the lake is peaceful.
---