Ok, My first cabinet. I decided on loose tenon joinery. I discovered a site for a good jig that was easy to make and it seems to work. I've got all my oak jointed/cut/and planed. Today I made my mortises with router and jig and glued up the front face of the cabinet. This cabinet will be a corner cabinet 42" tall and about 25 wide on the face. it will have two ogee raised panel doors. Next up will be the back of the cabinet. Not too much of an issue as it won't show. I'm using 3/4" Poplar plywood. Then to tackle the raised panel door….Gonna have to go slow on that one. Never done it before. I've got the router and the bits. And I've looked at just about every web video and site I can find. I hope I don't end up making a lot of oak scraps. Posting like this keeps me honest about it.
Here's the thing glued up.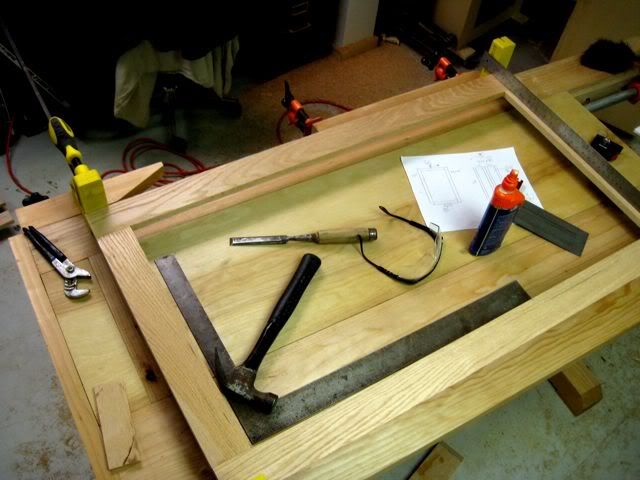 This jig makes mortises with the same dimensions and distance from the edge on both the stile and rail.
Mortises made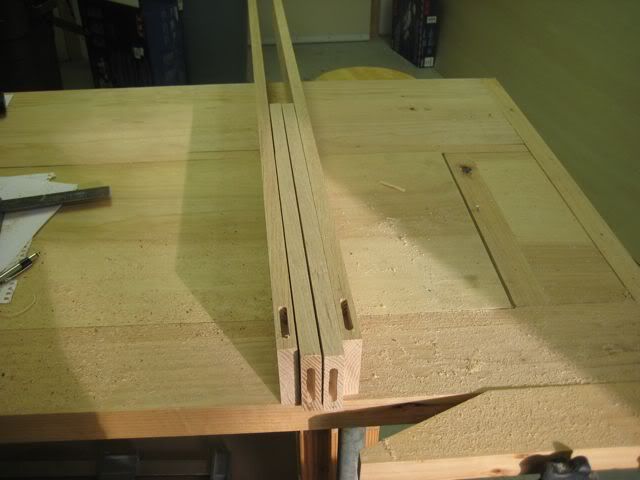 A tenon 'biscuit' fitted into one mortise
-- The smell of wood, coffee in the cup, the wife let's me do my thing, the lake is peaceful.
---