I managed to get a couple of coats of tung oil on the bed today. After prolific sanding to 400 grit I thinned about 50/50 pure tung oil and turpentine and sealed the wood. After drying I got another coat of slightly thinned tung oil. A couple more to go I'd think then a rub down with some steel wool and eventually wax after a good time to cure. I've never worked with these woods or tung oil. Have I got it right guys? Don't want to get too complicated.
The LED lights will be all that is left. Boy what a long haul this bed has been. Not over my head I don't think but almost. Definitely time consuming.
I'm really impressed at how Jatoba (the reddish wood) oils up. And the oiling of the iris I carved seems to hide a few of the imperfections. I rarely blame myself for imperfections. I do what I can and my motto is: "This is as good as I can do or am willing to do at this time with my current experience."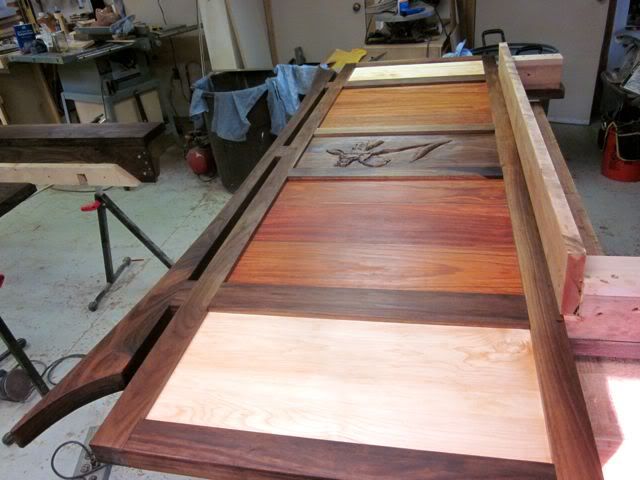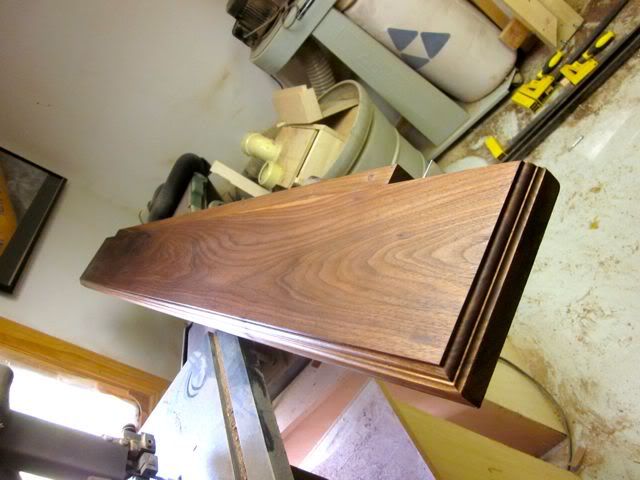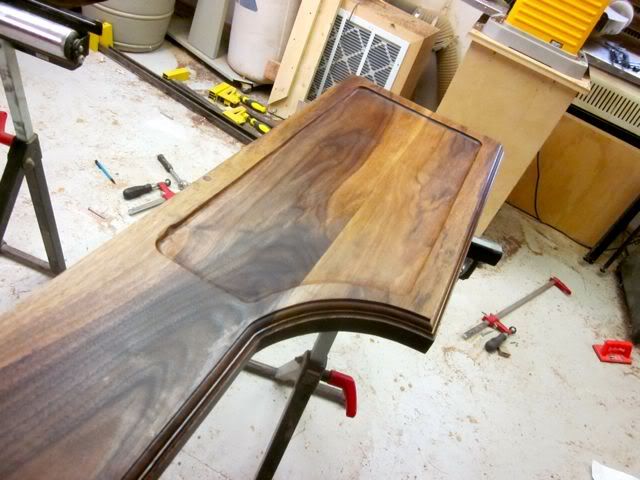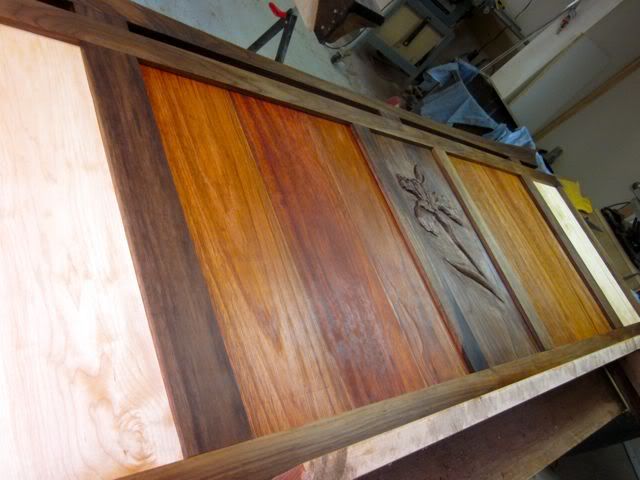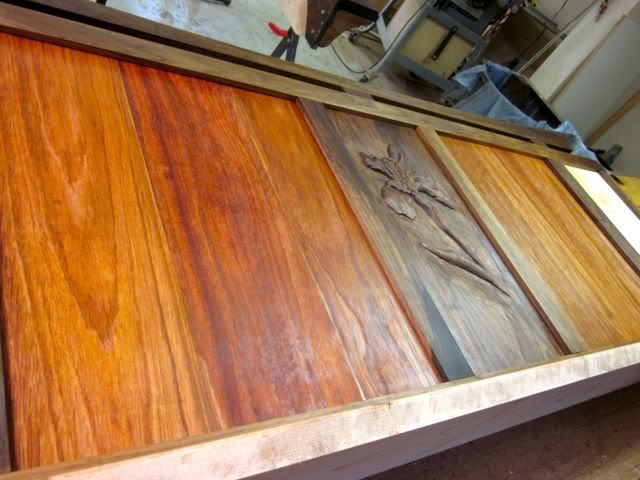 -- The smell of wood, coffee in the cup, the wife let's me do my thing, the lake is peaceful.
---