Today I finished gluing up the bed head and then set the curve for the top of it. I used the formula you see below to find the radius of the curve. I wanted a drop of 4" on the ends when the bed head is 60" wide. This formula lets you find the radius needed to make the curve.

I took a long section of pine and attached it with a bolt to my table saw. I squared off the bed head with the saw and attached part of my router fence to the end of the stick. I used that to draw the curve, then I rough cut it with the saber saw. Note: you can see the bed standing on edge on the left so that I can have my shop space back.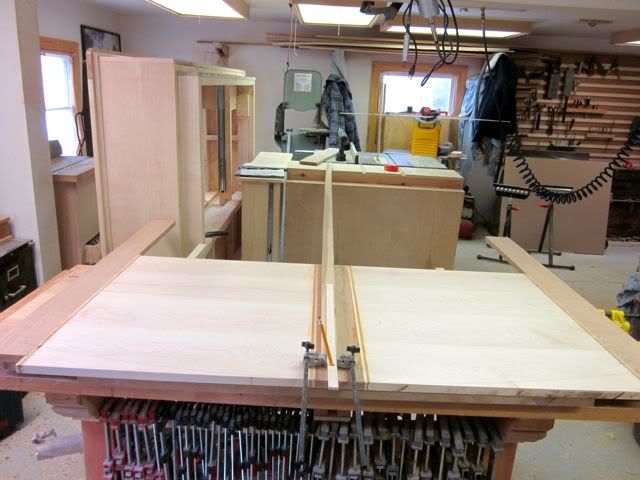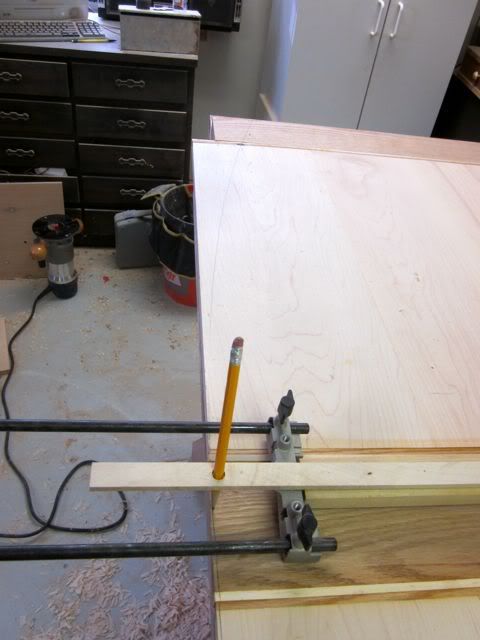 Next I attached my bosch router to the fence and trimmed the curve with a 3/4" straight bit. From here I'll either rough an ogee on the top or I might try to cap it with a flat strip or a round over edge. I'm still deciding.

-- The smell of wood, coffee in the cup, the wife let's me do my thing, the lake is peaceful.
---